Ingredients
100g dry long pasta (e.g. spaghetti, linguine or tagliatelle)
1 egg
2 egg yolks
40g Parmesan (Pecorino)
50g fried bacon
Salt
Pepper
Preparation
Add the egg yolks, egg, cheese and pepper to a bowl and mix until combined.
Place in a bag and seal. Cook at 65 °C for 30 minutes, shaking the bag occasionally.
Cook the pasta in plenty of water and set it aside with a little of the cooking water. Pour the mixture over the pasta and stir. Add a little of the cooking water if necessary. Serve and finish by adding the bacon and grating a little more cheese.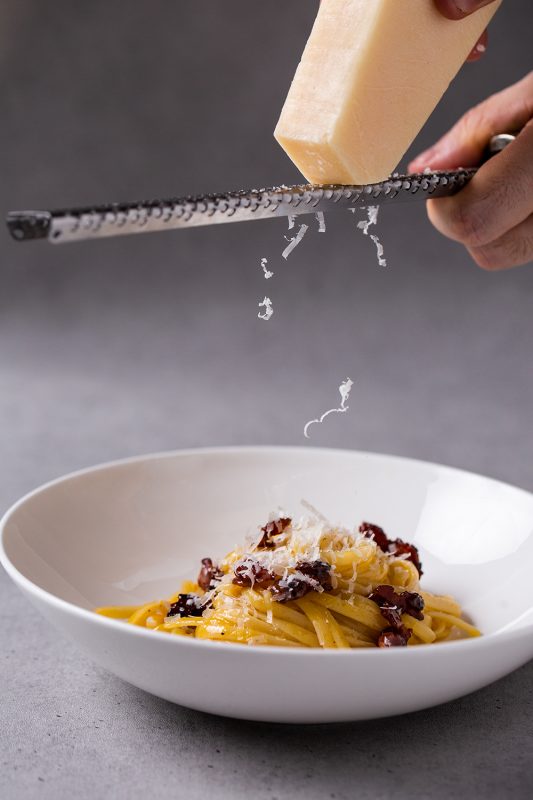 In this recipe, sous-vide cooking helps us control the temperature very accurately and standardise the recipe.