Ingredients
1kg fresh pancetta
50g soy sauce
30g honey
50g lemon juice
1 fresh chilli
20g ginger
20g sherry vinegar
1 red onion
Juice of 2 limes
1 lettuce
Preparation
Marinate the pancetta with the soya, honey, lemon juice, chilli, ginger and vinegar for 12 hours. Cook for 19 hours at 75 ºC.
Cut the red onion into julienne strips and pack them in the lime juice and a little salt for 4 hours.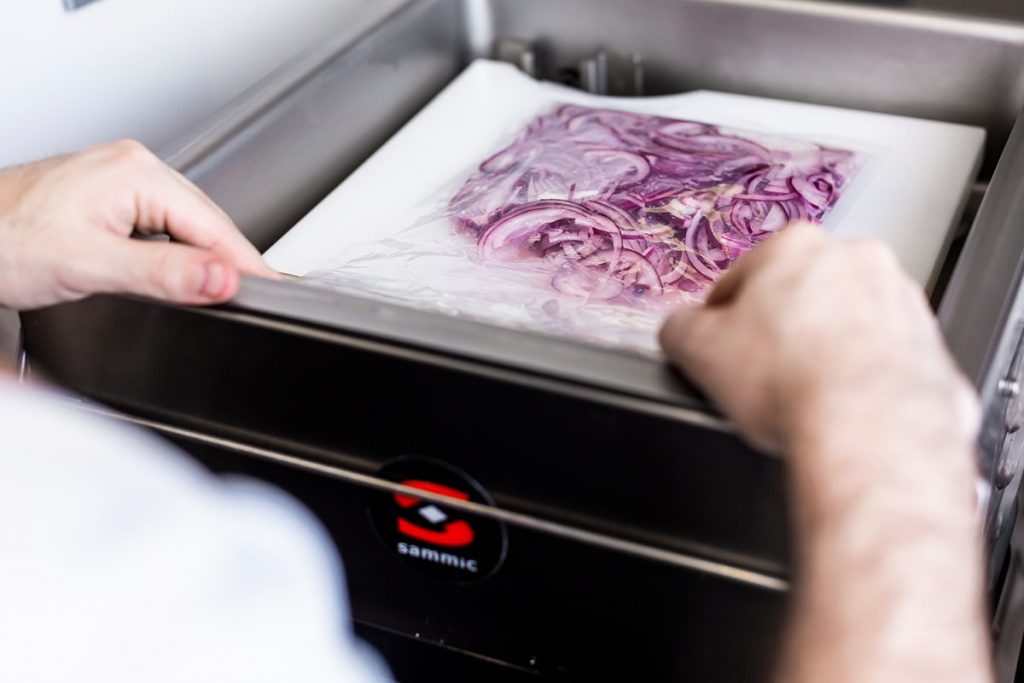 Remove the pancetta, divide it into portions and sear it until it starts to brown. Glaze in the frying pan with the marinade until well coated.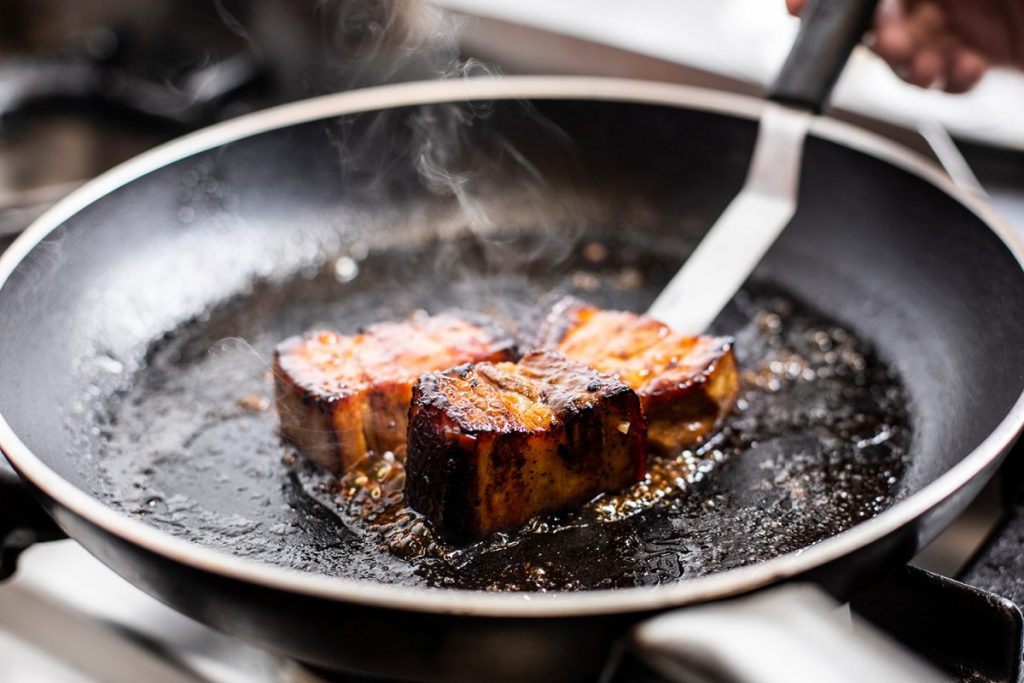 Arrange the lettuce leaves, put the pancetta on top and finish with a little mayonnaise and the red onion.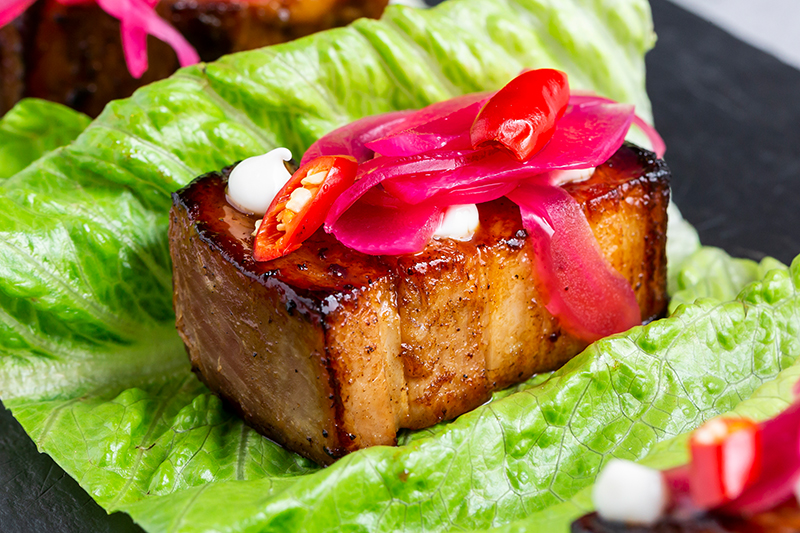 In this recipe, the sous-vide saves time during the marinating process and also enhances the flavour and aromas.