Ingredients
2 conference pears (230 g each)
200 g of water
200 g of sugar
40 g of rum
1/2 a vanilla pod (7 g)
1 star anise (10 g)
20 g of lemon verbena
Walnut custard cream
250 g of milk
20 g of cornstarch
55 g of egg yolk
75 g of walnut
45 g of sugar
Puff pastry dough:
Preparation
To prepare this pear tart recipe, start by making a syrup with the sugar, water and flavourings. Allow to cool and, once cold, add the rum.
Then peel the pears, cut them in half and remove the seeds and the stalk. Once clean, put them in a vacuum bag together with the previously strained syrup and create a 100% vacuum.
Then, cook the pears in the SmartVide sous-vide cooker for 35 minutes at 84 ºC.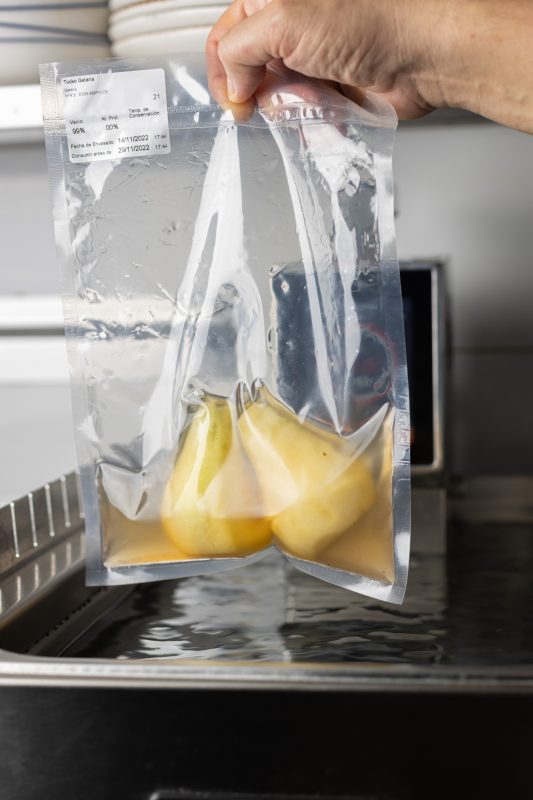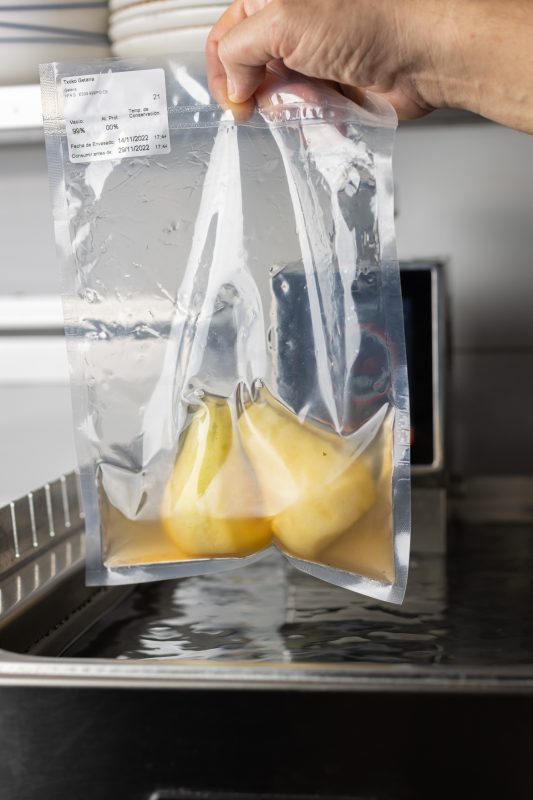 While the pears are cooking, continue preparing the walnut custard cream. For this, on the one hand, boil the milk with half the sugar, and, on the other, mix the cornstarch with the yolks and the rest of the sugar. Then, combine both preparations and bring the mixture to a boil. Once thickened, remove from the heat and add the chopped walnuts.
Cool the custard and put in a piping bag.
Prick the pastry rectangles with a fork and brush with egg. Then, bake at 180 °C for 17 minutes.
While the pastry cooks, cut the pear into slices and caramelise with a blow torch and sugar.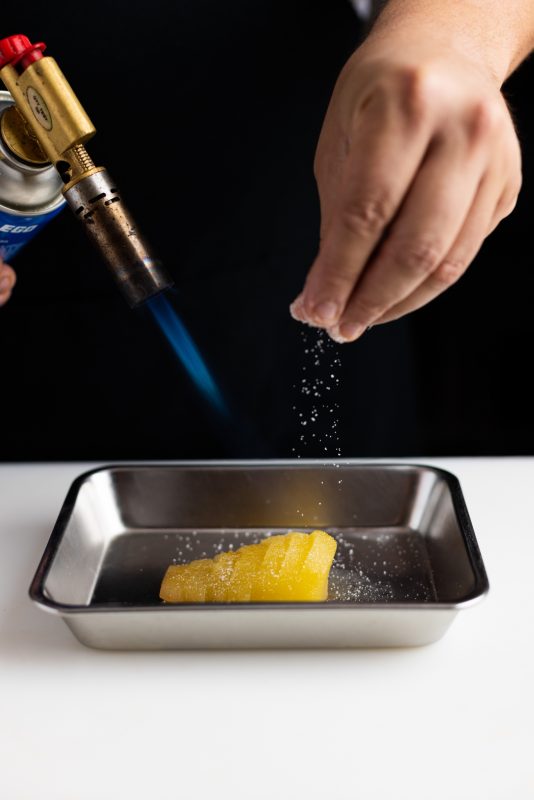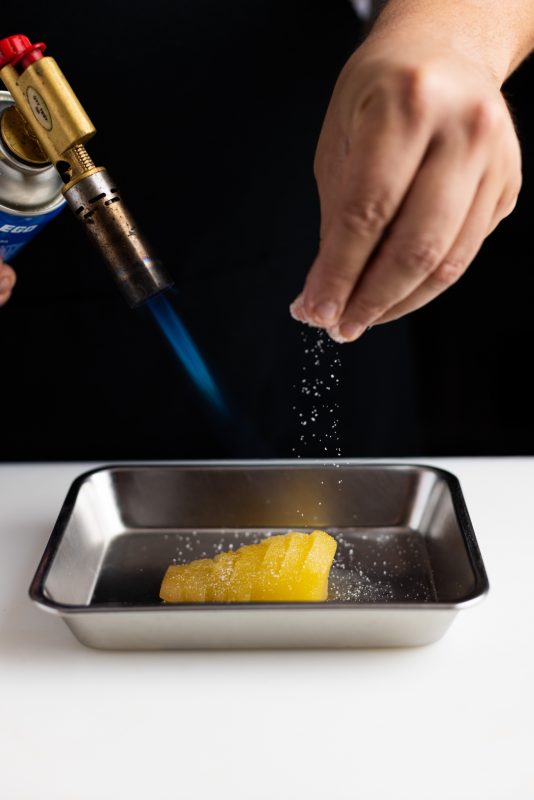 To finish, put the custard cream inside the pastry, add the pear and brush with the excess syrup.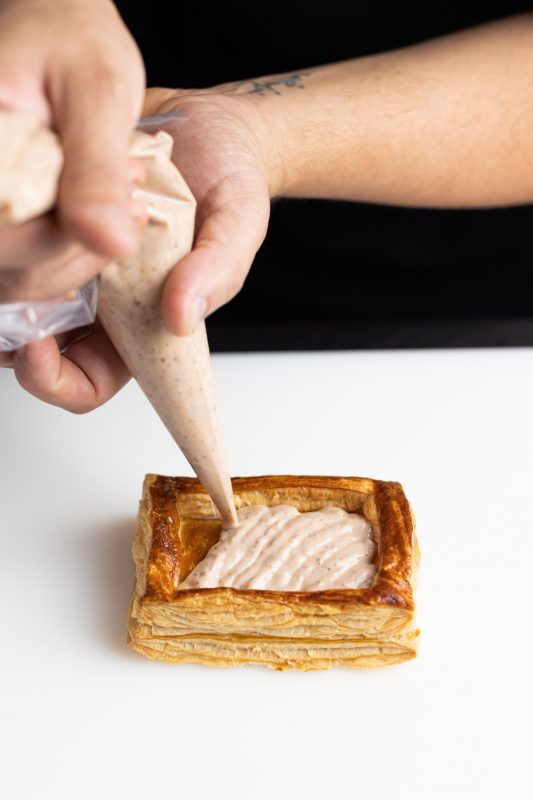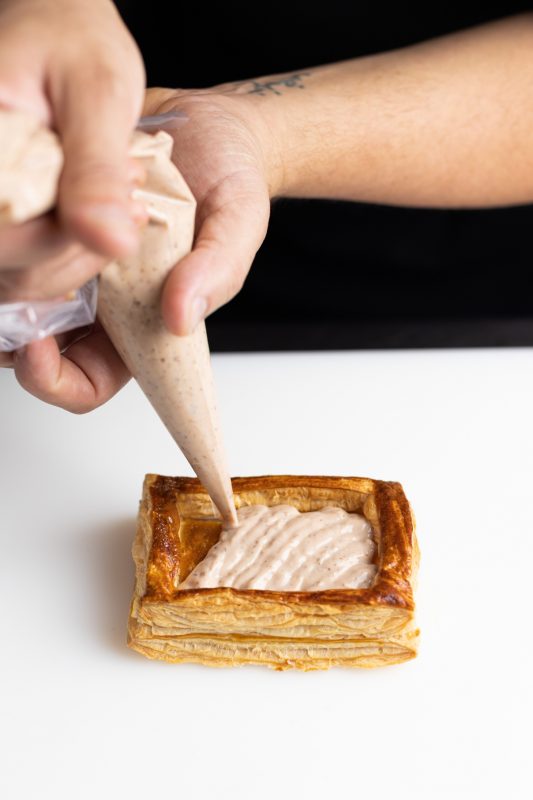 In this pear tart recipe, thanks to the sous-vide technique, we cook the whole fruit and achieve a firm but delicate texture at the same time.

Notes from the chef