Ingredients
200 g of pork shoulder (4 cm thick)
2 cloves of garlic (7g)
5 g chopped fresh chives
3 g of ground black pepper
15 g of rosemary
15 g of fresh thyme
4 g of olive oil
3 g of salt
Preparation
First, clean the shoulder and pack with the garlic, pepper, rosemary, thyme and the olive oil at 100%.
Allow the mixture to marinate for 24 hours.
After the 24 hours, cook the bag in the SmartVide sous-vide cooker for 15 minutes at 70 ºC and set aside.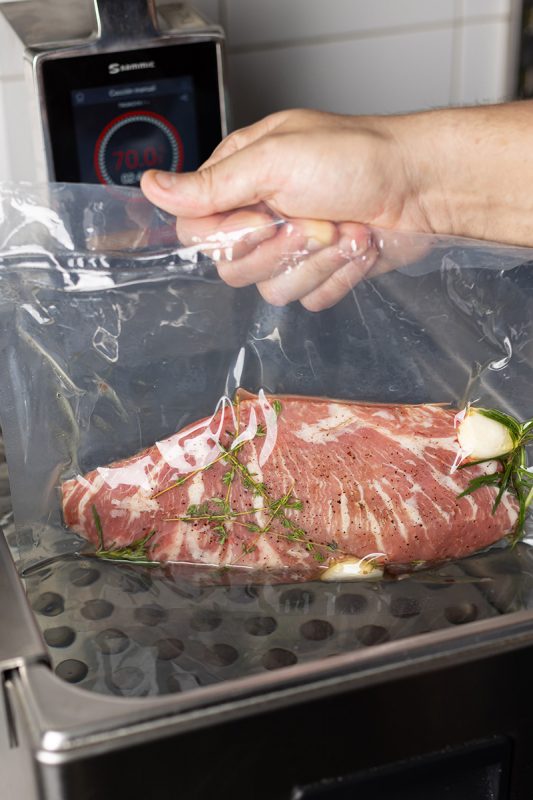 To finish, sear the meat in the frying pan on both sides, add salt, cut into fine slices and put onto plates.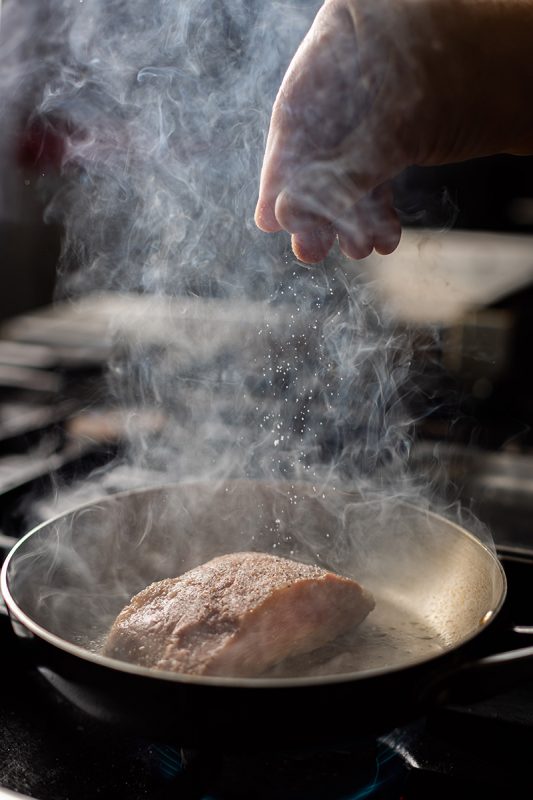 In this Iberian pork shoulder recipe, the flavouring is achieved during the vacuum cooking. Furthermore, the vacuum helps to temper the meat by immersion, thus achieving a uniform temperature.

Chef notes