Ingredients
1 fresh cob (300 g)
45 g of Idiazabal cheese
20 g of olive oil
5 g of espelette pepper
1/4 of a lemon (69 g)
3 g of salt
Preparation
To prepare this recipe for corn on the cob, start by cleaning the cob. Once clean, pack at 100% together with the olive oil.
Then cook in the SmartVide sous-vide cooker for 60 minutes at 85 ºC.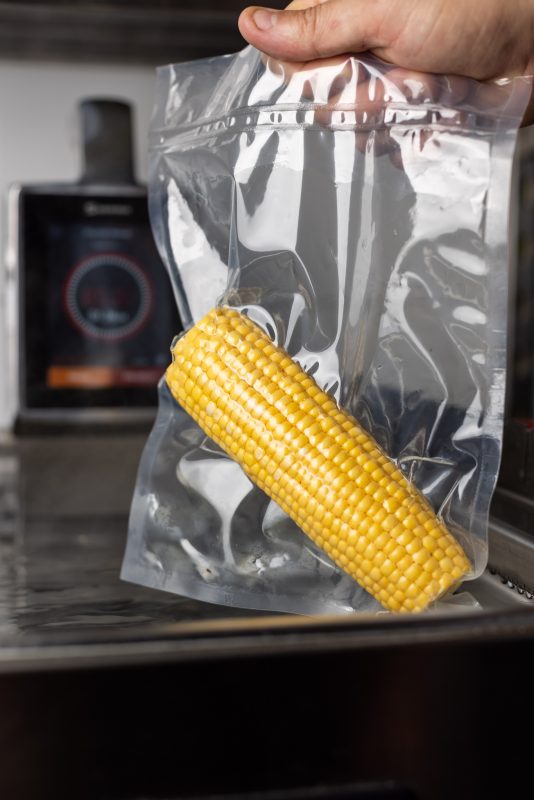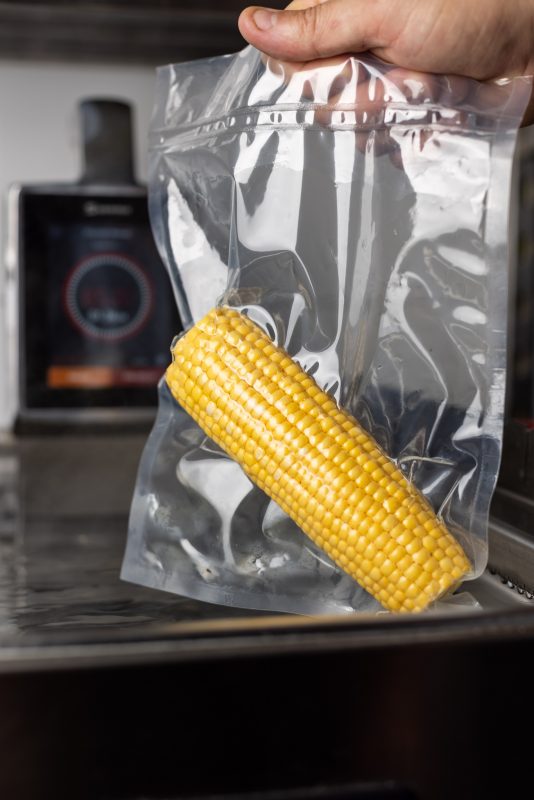 To finish, serve the cob warm, salted and sprinkled with espelette pepper, lemon juice and grated cheese to taste.





Corn on the cob at 85 °C
An easy way to cook and keep a garnish hot until the time of use.

Chef notes