Ingredients
1 bunch of asparagus
20g tahini
Home-made vinaigrette
40g grated Parmesan
mint leaves
salt
pepper
oil
Preparation
First, remove the hard part of the asparagus and cut all the stems to the same length. If they are very fat, peel off part of the stem.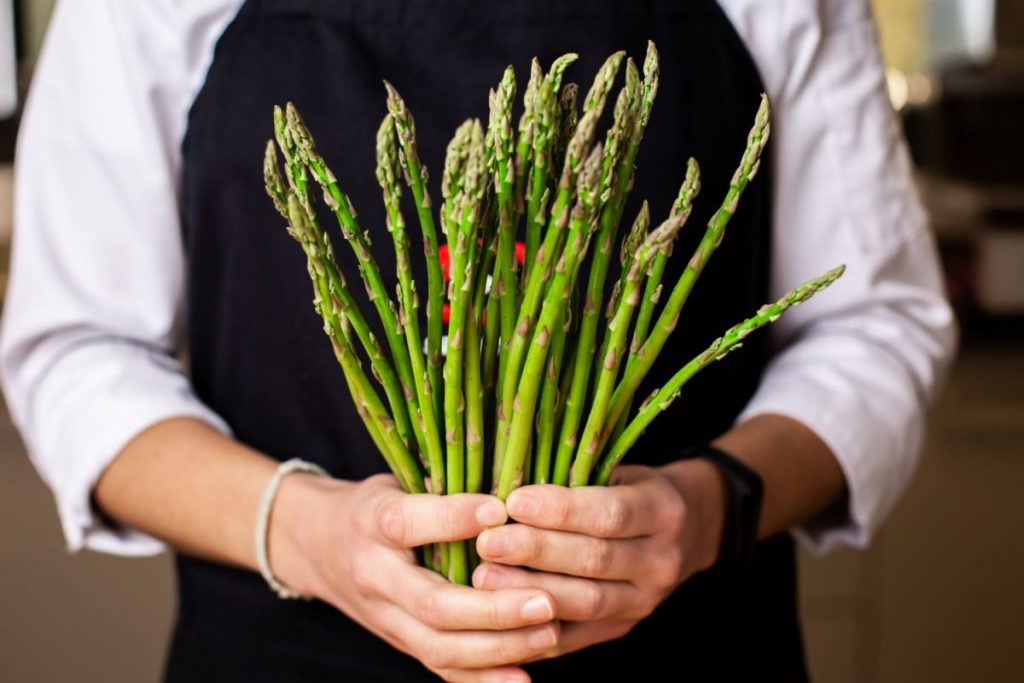 Pack them with salt, pepper and oil and cook them in the SmartVide sous-vide cooker at 82 degrees Celsius for 10 minutes.
Take them out and either use a blowtorch or grill them to give them a little colour.
To serve, dot on some tahini, the mint leaves and the grated parmesan. Finally, drizzle with the mustard vinaigrette.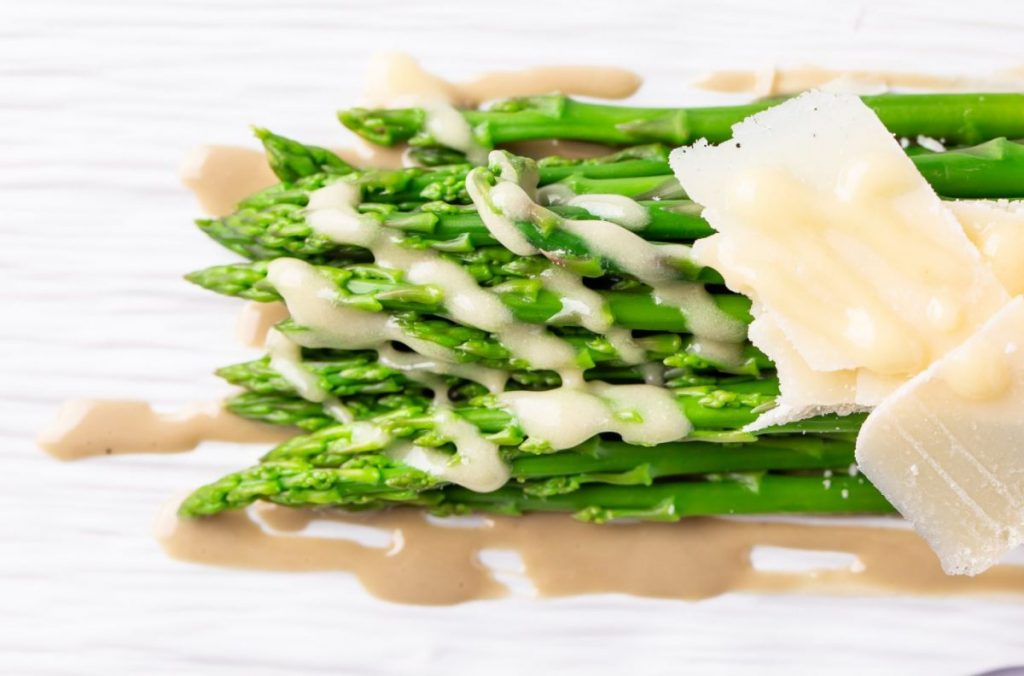 In this recipe, the vacuum ensures very uniform cooking of the asparagus and also enhances its flavour.