Ingredients
3 beetroot
50ml balsamic vinegar
20g maple syrup
50g olive oil
50g feta cheese
20g walnuts
Lettuce leaves
Preparation
First, peel the beetroot and slice into rounds 1 cm thick. Pack them with the maple syrup, vinegar and a little salt.
Cook them in the SmartVide sous-vide cooker at 85 degrees Celsius for an hour and a half.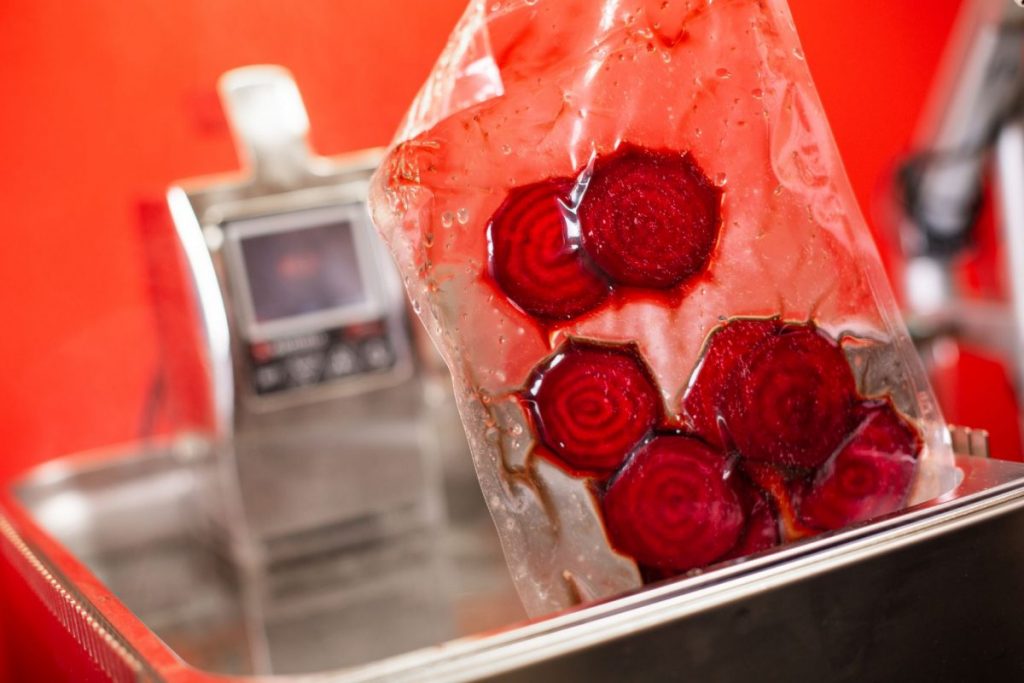 Once cooked, let them rest until they are just warm.
To serve, dress with a little olive oil and plate up with the nuts and lettuce, finally crumbing the feta cheese over the top.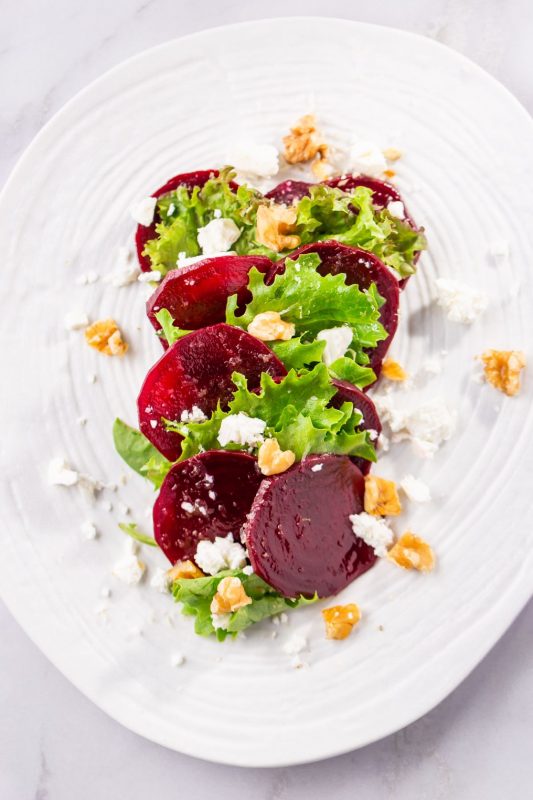 In this recipe the vacuum ensures the ingredients are uniformly cooked and allows them to be impregnated with all the flavours of the mixture, enhancing the taste.