Ingredients:
3-4 endives
20g butter
50g toasted almonds
150g water
3g salt
5g soluble coffee
125g water
75g sugar
5g balsamic vinegar
5g sherry vinegar
20g evoo
Pepper
Oil
Preparation:
First, boil the sugar, the 125g of water and the coffee to achieve a denser consistency. When it has cooled, add the vinegars and the oil and put to one side.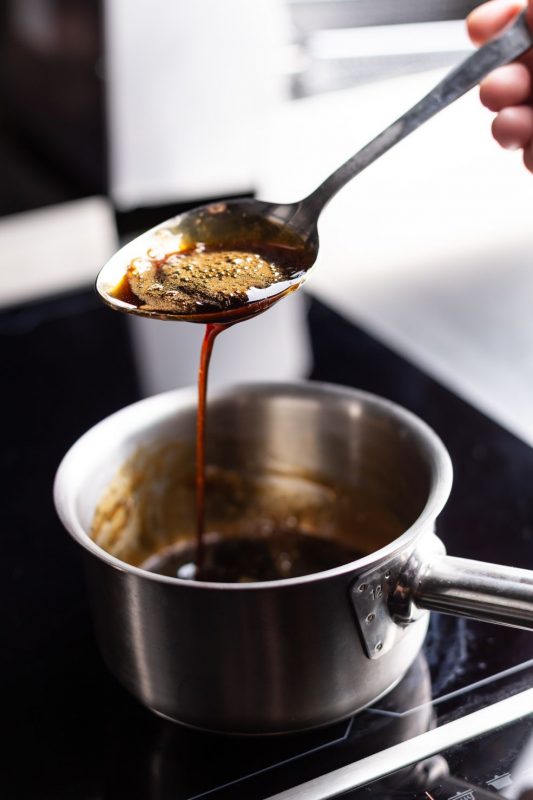 Meanwhile, pack the almonds with the 150g of water and leave them to hydrate in the chamber for 24 hours. Blend the almonds with the water and drain everything through a fine strainer, adding some texture. Set aside.
Then, clean the endives, keeping only the heart. Cut them into quarters and pack them with a pinch of salt and a little oil. Cook them in the SmartVide for 30 minutes at 85ºC.
After 30 minutes, take the endives out and allow them to cool. When it's time to serve, sear them in a pan with the butter.
In this recipe, the vacuum helps us to hydrate the nuts faster and to get more nuances. With the endives, it helps us to cook them evenly and keep their shape.