Ingredients:
1 chicken breast
Lemon zest
2 g oregano
Romaine lettuce
Lamb's lettuce
Rocket
Croutons
1 egg
50 ml mild olive oil
4 anchovies in salt
5 g Perrins sauce
5g vinegar
10g Dijon mustard
50g grated parmesan
Pepper
Oil
Preparation:
First, season the chicken breast and pack it with the lemon zest, the oregano and a splash of oil. Cook everything at 65ºC for one hour in the SmartVide.
Then, to make the Caesar sauce, mix the egg with the oil until emulsified and then add the anchovies, mustard, parmesan and vinegar.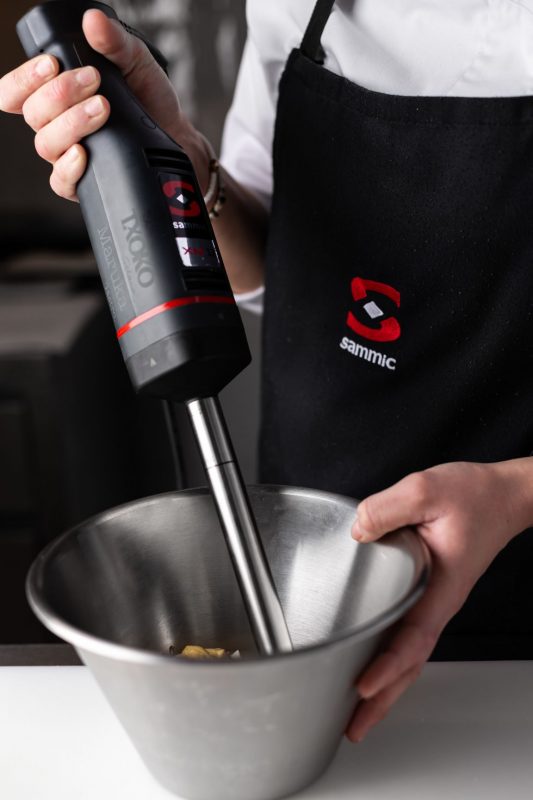 After one hour, remove the chicken and sear it to achieve some toasted nuances.
To serve, arrange a lettuce base and put the sliced chicken on top with the croutons and round it off with a healthy dash of sauce.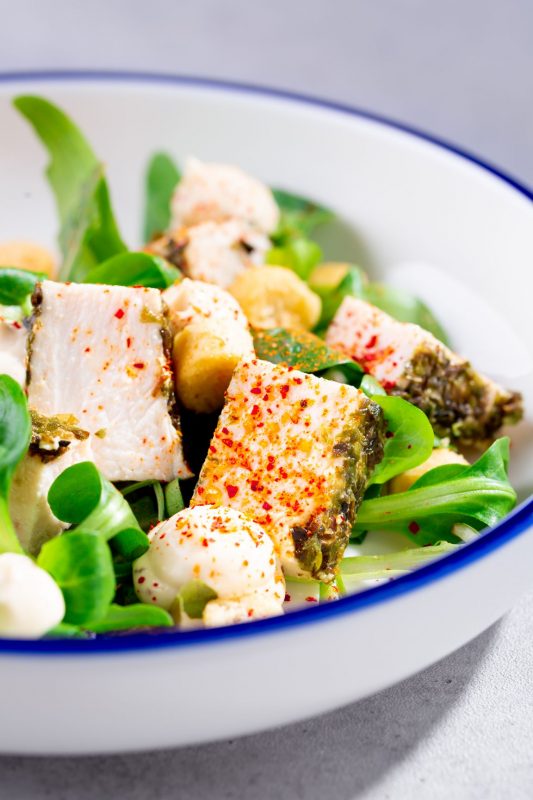 In this recipe, the vacuum helps us, on the one hand, to cook the chicken perfectly without losing juiciness and, on the other, to enhance the flavours.