Ingredients:
1 kg (2.2 lbs) entrecôte
500 g (1 lb) butternut squash
30 g (1 oz) sugar cane honey
30 g (1 oz) butter
2 cloves garlic
10 g (0.35 oz) chili flakes
Rosemary
Peel of one orange
Salt
Pepper
Oil
Preparation:
First, wash the meat. Season it with salt and pepper and pack it with one clove of garlic, rosemary, the orange peel, and a dash of oil. Next, cook the bag in the SmartVide for 2 hours at 54ºC (130ºF).
Cut the squash into pieces and pack it with the chili, salt, sugar cane honey, butter, and a dash of oil. Cook the mixture in the cooker at 78ºC (172ºF) for 45 minutes. After this time has passed, put everything in a frying pan with the same liquid from the bag and glaze it.
Finally, take the meat out, pat it dry, and brown it in the salamander stove. Let it rest and cut it into thin strips.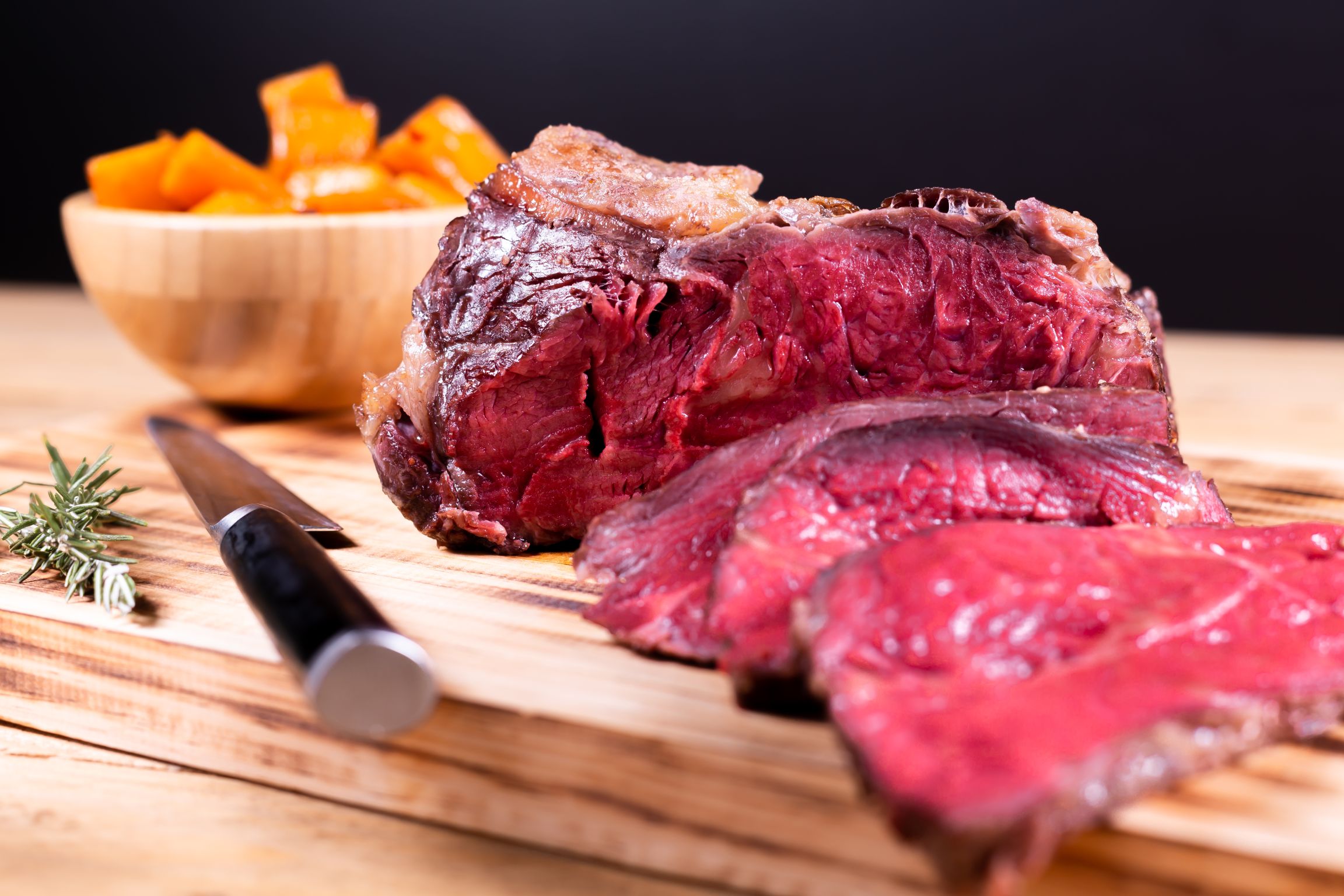 In this recipe, the SmartVide helps to achieve the perfect cooking point of both the meat and the vegetables.