Ingredients:
350 g (12.3 oz) monkfish
200 g (7 oz) fresh peas
50 g (1.8 oz) black garlic
1 egg
30 g (1 oz) pancetta ibérica
100 g (3.5 oz) sunflower oil
20 g (0.7 oz) apple cider vinegar
Salt
Pepper
Oil
Preparation:
First, clean the monkfish, season it, and pack it with oil. Then, cook it in the SmartVide at 45ºC (115ºF) for 12 minutes. After 12 minutes, take it out of the cooker, mark it, and set it aside.
Next, shell the peas, pack them with oil and salt, and cook them in the sous-vide cooker for 15 minutes at 85ºC (185ºF).
Put the egg, black garlic, oil, salt, and vinegar in a mixing bowl. Blend without lifting the immersion blender until the ingredients begins to emulsify, and once they do, lift the blender slowly.
Cut thin slices of pancetta and set aside. Sear the monkfish.
To serve, put the peas at the bottom of the plate, set the monkfish on top, and finally add the pancetta so that it fuses with the fish. Finish up by adding dots of aioli and a splash of oil.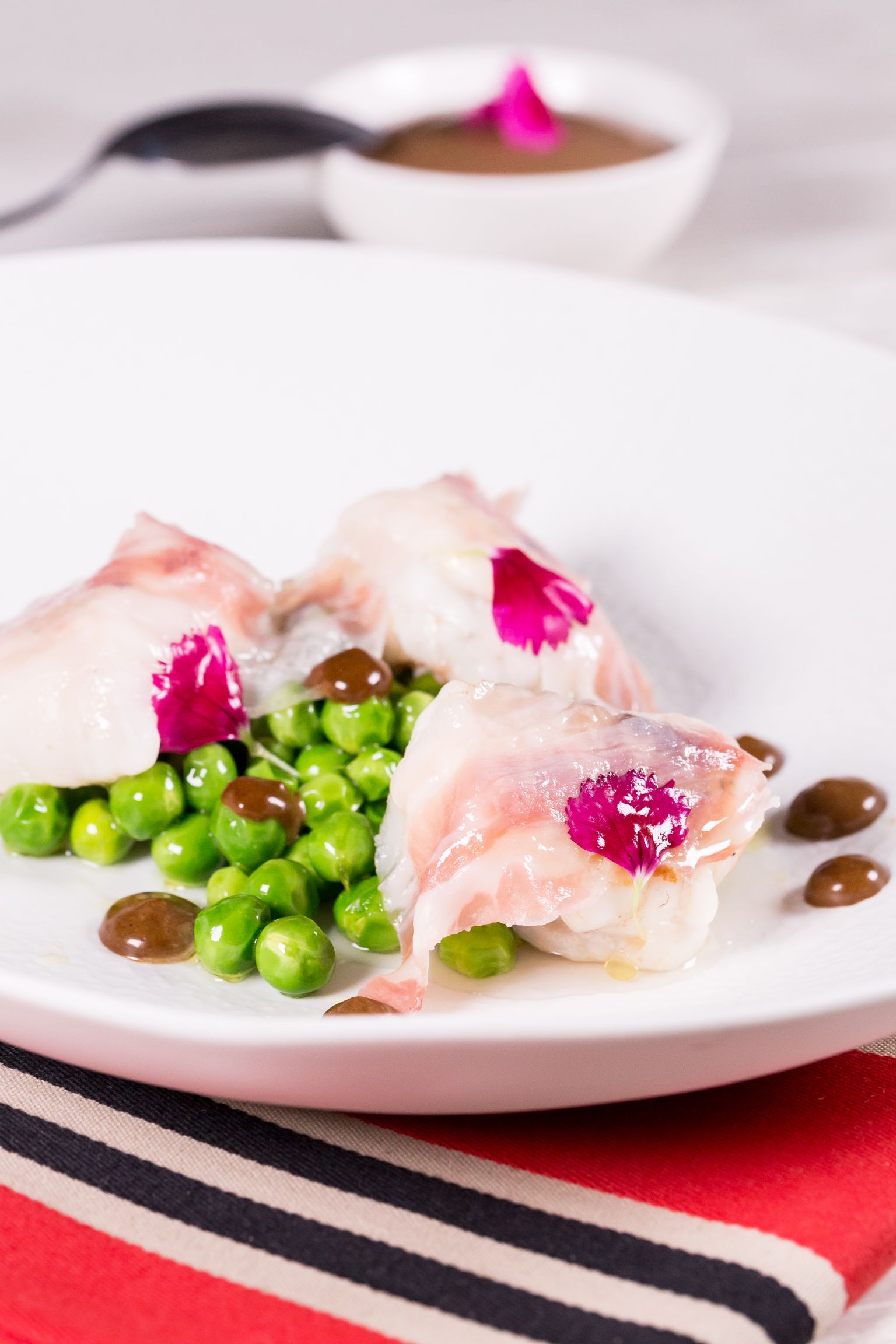 In this recipe, the SmartVide allows us to always ensure the perfect cooking point both for the monkfish and the peas, without them losing their color or shape.