Ingredients:
1 thick pork chop
10g of olive oil
1 sprig of thyme
1 garlic clove
¼ of a cinnamon stick
1 large potato
30g of olive oil
10g of sherry vinegar
10g of parsley
2g of oregano
1 garlic clove
2g of paprika
5g of lemon juice
Preparation: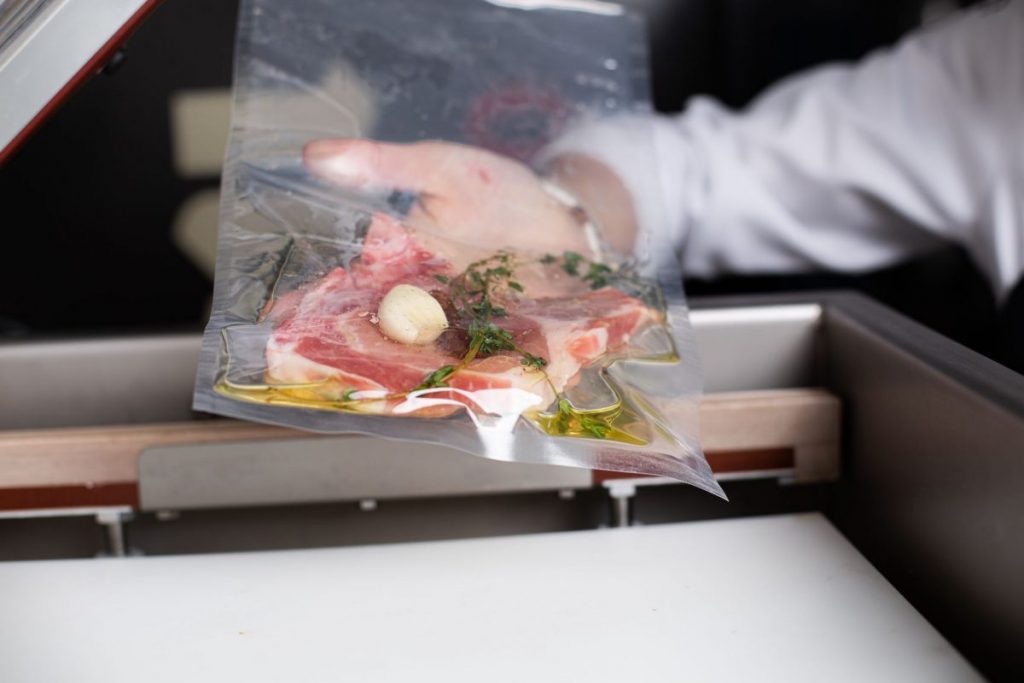 First of all, season the meat. Then, put it into the vacuum bag with the oil, the cinnamon, the thyme and the garlic.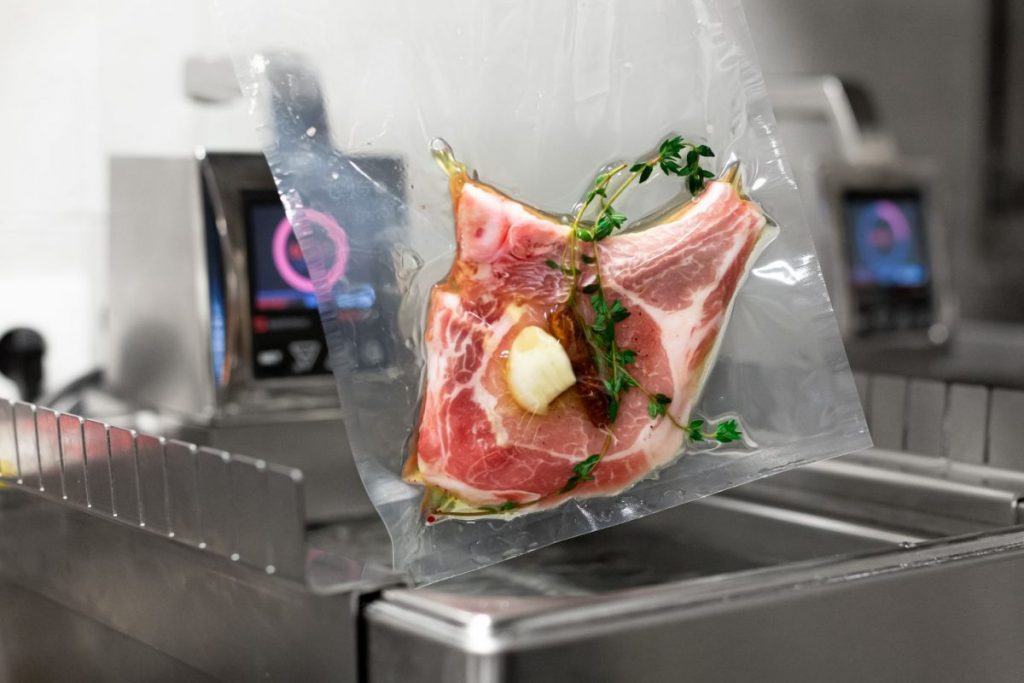 Cook everything in the SmartVide for 3 hours at 60ºC.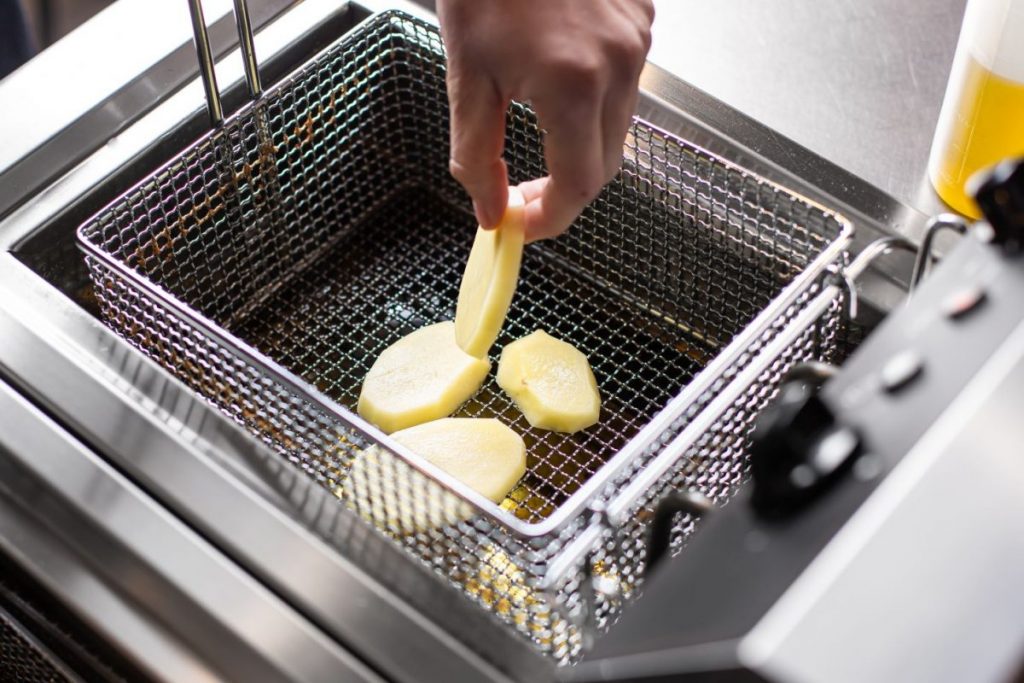 Then, peel the potato, cut it into slices and fry the slices to make some thick chips.
Next, make the chimichurri by mixing the oil, juice and vinegar and grinding in the parsley, oregano, garlic and paprika.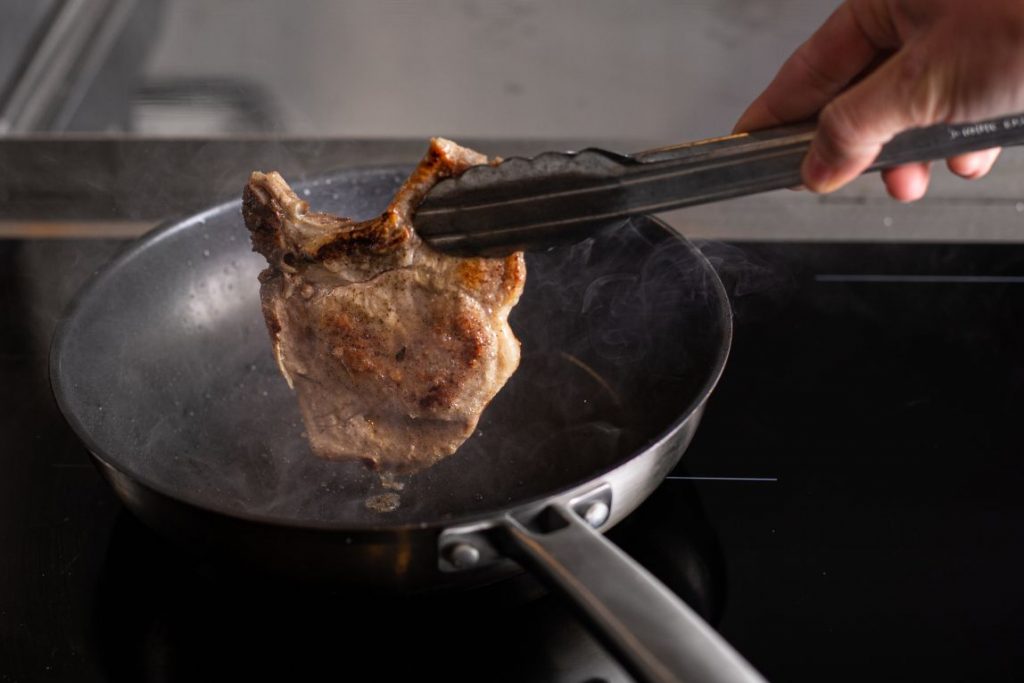 To finish, brown the pork chop, arrange it on top of the potato slices and add the chimichurri.
Here, the sous-vide helps to enhance the flavours and aromas of the products and to obtain a consistent texture every time. Also, with purée, this cooking style allows us to make ready-made purée in bags that simply need to be regenerated.