Ingredients:
1 sea bass fillet
1 hard tomato
1 cauliflower
1 garlic clove
10g of honey
20cl of sherry vinegar
Preparation: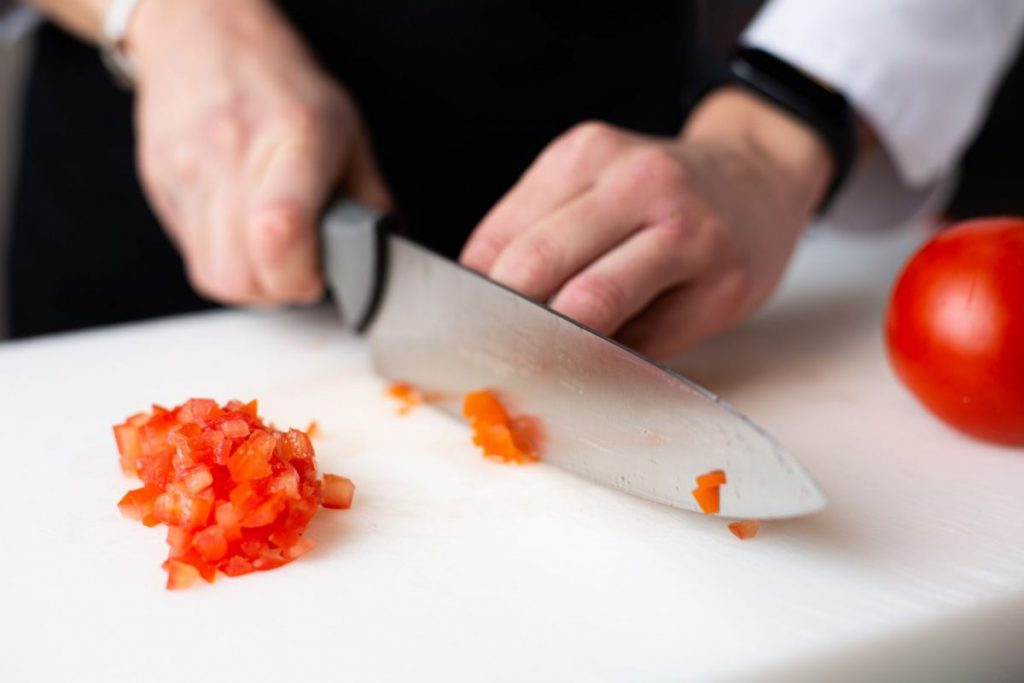 First of all, brunoise the outer part of the tomato.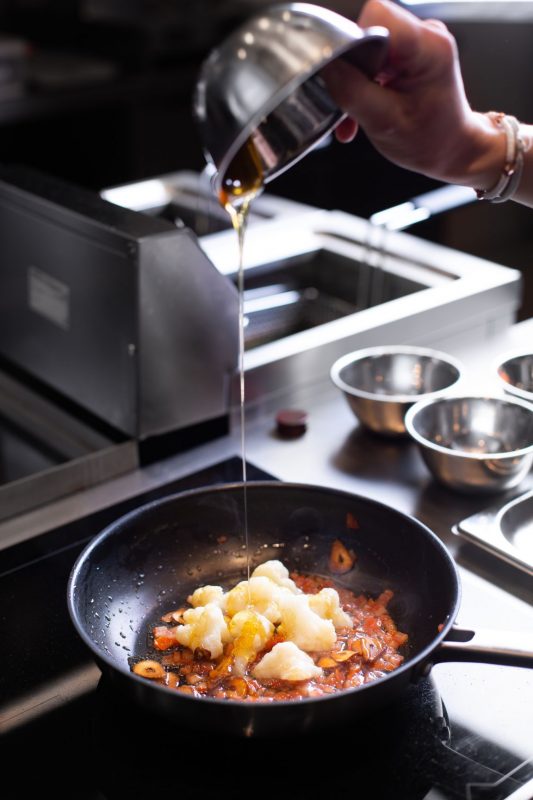 In a frying pan, brown the previously sliced garlic and add the tomato and some small, blanched cauliflower florets. After one minute, add the vinegar, the honey and let the liquid reduce a little.
Then, add salt to the sea bass and pack it with a dash of oil. Cook the sea bass in the SmartVide for 8 minutes at 60 degrees.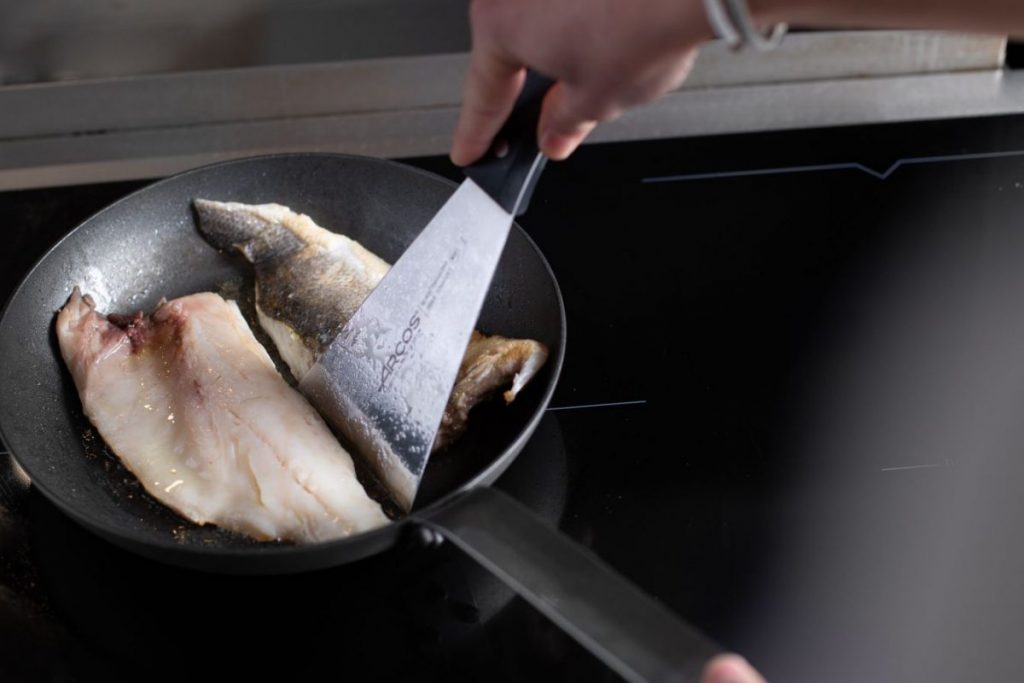 Then, remove the sea bass, sear it and finish it off with the tomato and cauliflower vinaigrette.
In this recipe, the sous-vide allows us to achieve optimum texture and cooking of the fish.