Ingredients:
500 g of medium-sized leeks (2-3 cm thick)
2 ripe tomatoes
5 cloves of garlic
10 hazelnuts or almonds
25 ml of sherry vinegar
125 ml of oil
Preparation:
To prepare these leeks with romesco sauce, start by cleaning the leeks and removing the outer layer, preserving the white part of the vegetable. Before placing them in a vacuum bag, vacuum package with some water and salt to remove the air from inside the product.
Once the air has been removed, place the vegetables in a vacuum bag with salt and a dash of olive oil, and cook in the SmartVide sous-vide cooker at 85ºC for one and a half hours.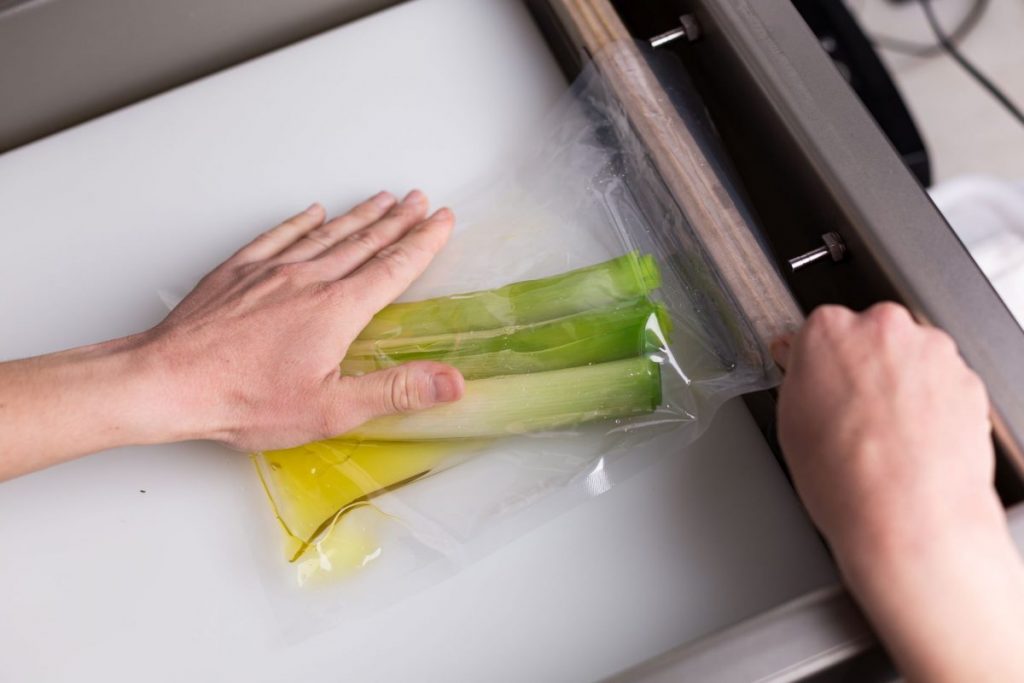 While the leeks are cooking, make the romesco sauce by roasting the tomatoes and garlic in the oven until toasted.
Once toasted, place them in a blender jar with the vinegar, the hazelnuts and the oil and blend with the XM-12 blender until the mixture is creamy.
When the leeks are ready, brown slightly under the grill or with a blowtorch and cut diagonally. To serve, place the romesco sauce on the plate and place the leeks on top vertically.