With the introduction of the new SmartVide 5, 7 and 9 low-temperature cookers, we present our new logo. After a design process involving Sammic's whole team, we're launching this new logo which has a more modern and visual design, giving priority to simplicity.

Following the direction set by this logo, we'd like to take this opportunity to introduce our new website. This website, which is also more visual and simpler, has been designed to improve your browsing experience and is fully adapted for all types of device, including mobile devices and tablets.   
With a much simpler navigation menu, all the content of the website is at your fingertips. More than 100 recipes with videos and photos, a complete guide to times and temperatures, the most frequently asked questions, our chef at the click of a button etc.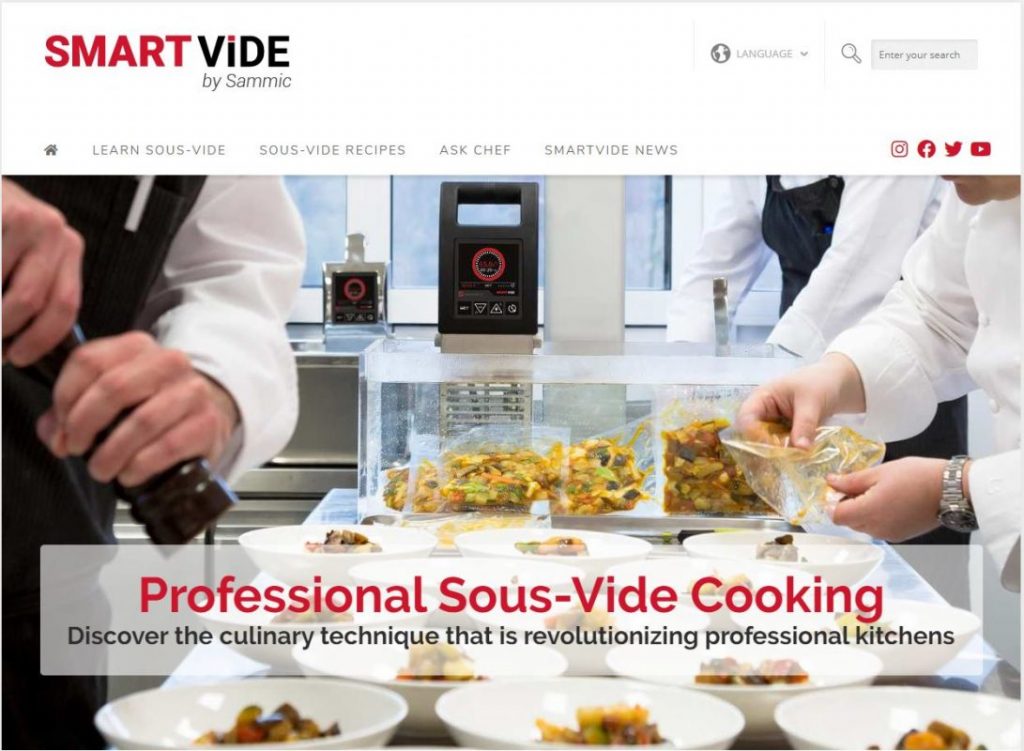 You can find all this and more at www.sous-vide.cooking, Sammic's new sous-vide website. 
We hope you like it. Enjoy!