The students of the Advanced Western Culinary Arts of NKUHT (National Kaohsiung University of Hospitality and Tourism) in Taiwan learnt how to cook a Lamb loin en croute with spinach mousseline, smoked onion puree, & cranberry juice using a sous-vide cooker.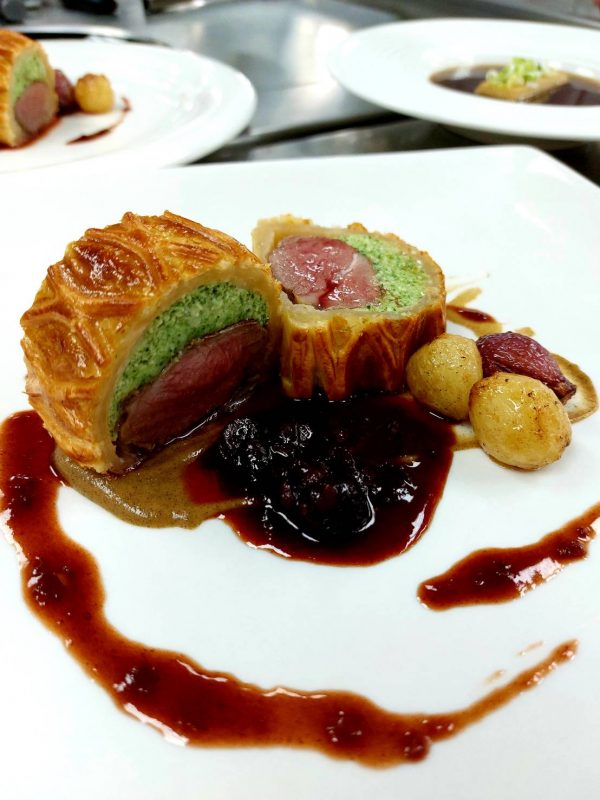 In the class the students got to utilize the Sammic SmartVide Sous Vide cooker units to see how they can cook and set a mousseline but still be able to wrap and cook a product in pastry without overcooking the meat.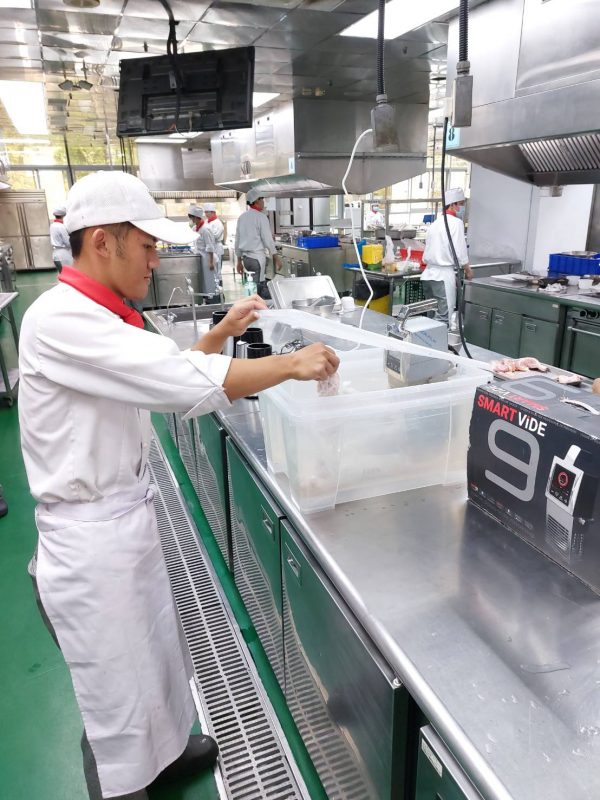 This was a great demonstration of the versatility and functions of the Sammic SmartVide sous vide cookers.