Ingredients:
1 red mullet loin
50 g of coriander
1 mandarin
150 g of sugar
150 g of salt
5 g of cardamom
200 g neutral oil
Preparation:
To prepare this recipe for cured red mullet, start by cleaning the fish.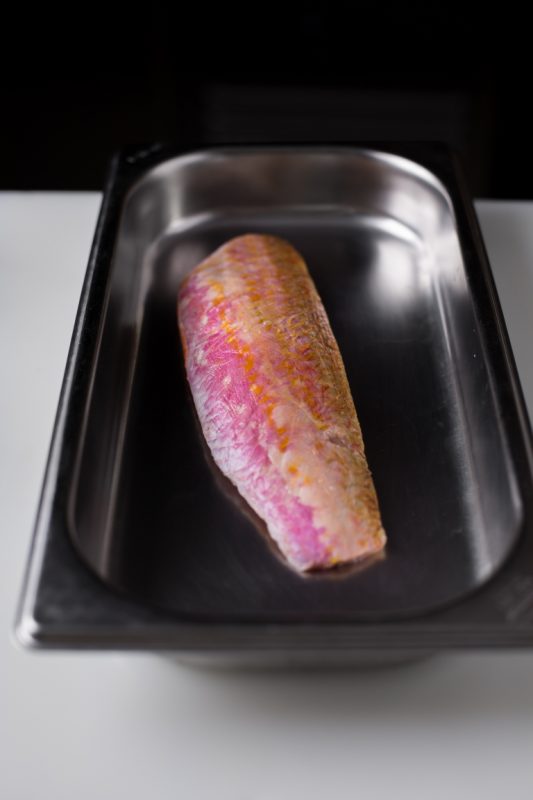 Once cleaned, prepare the marinade. To do this, mix the salt, sugar and cardamom (already crushed to extract its essence) and mix well.
Then, in a vacuum bag, put a base of marinade, place the mullet loin over it and finish by covering it with the rest of the marinade.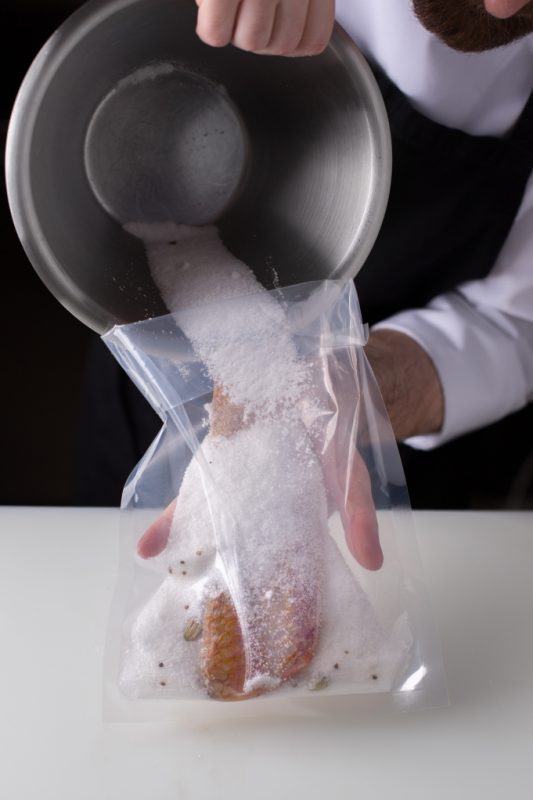 Once well covered, vacuum pack the bag and leave it to rest for 10 to 15 minutes.
After this, rinse well under running water and set aside.
On the other hand, prepare the coriander oil. To do this, start by removing the leaves from the coriander and place it in a high bowl.
Heat the neutral oil to 160ºC and pour over the coriander. Crush. When it has cooled, strain it through a cloth and decant it in order to have as little residue as possible.
Peel the mandarin and remove the segments. Cut the segments in half.
Finally, cut the red mullet into the thinnest possible slices and place them on the plate. Heat them using a blowtorch. Also add the mandarin segments to the dish.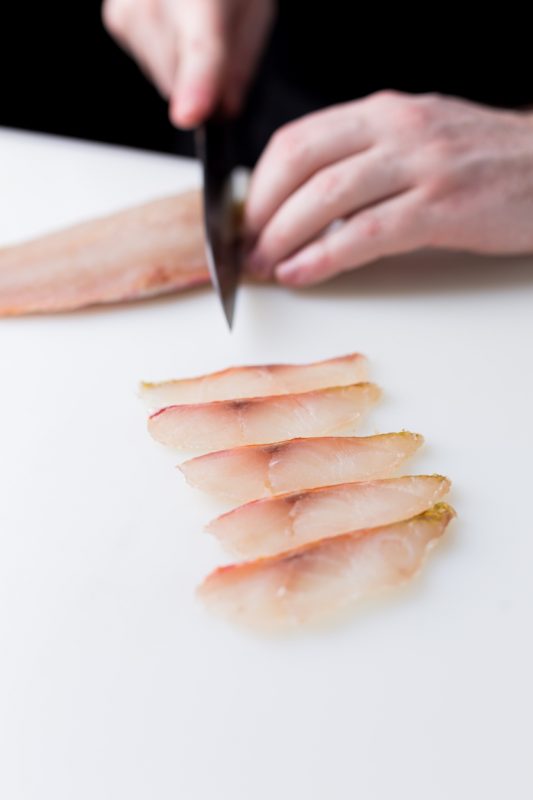 Finish by adding a dash of coriander oil and a few coriander leaves.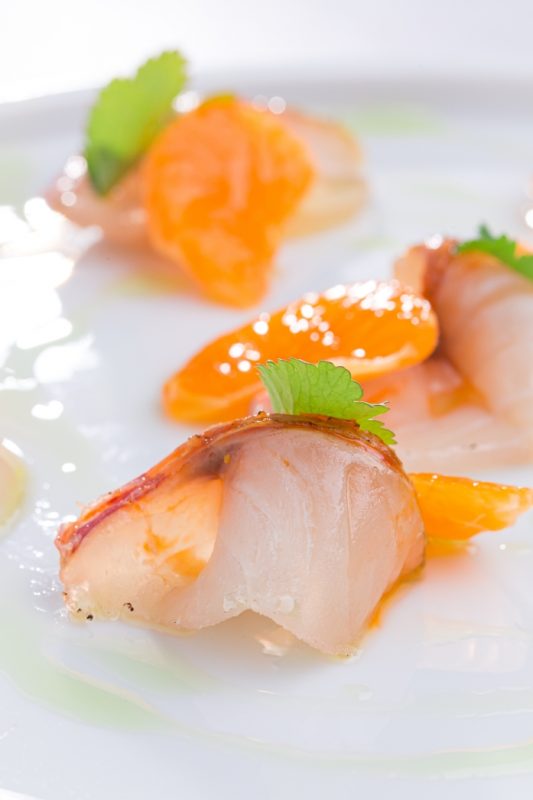 In this recipe, the sous-vide speeds up the process and helps the marinade to penetrate further. It also enhances the hints of the marinade in the product.

Notes from the chef