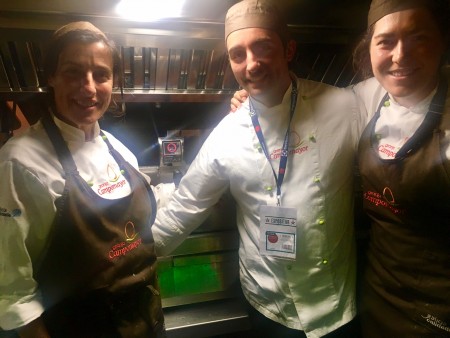 Galician Granja Campomayor is about to revolutionize the egg market by selling poached eggs prepared at a low temperature  with our SmartVide 8. The low temperature cooked egg, which until now had been haute cuisine product, will arrive in supermarkets soon. In this way, anyone will be able to regenerate the eggs in its microwave and to enjoy them at home.
The product that has been presented at different fairs has already received praise from great chefs, among others the prestigious chef Ferran Adrià, and the public. We had the pleasure of tasting it at Fórum Gastronómico of A Coruña, where it succed among the attendees.
From here we would like to thank our friends from Granja Campomayor for relying on our SmartVide for the preparation of their next launch. We wish you the best success!