Ingredients:
4 egg yolks
70 g of sugar
175 g of cream
25 werthel type caramels
For decoration
50 g of popcorn
100 g of broken speculoos type biscuits
Preparation:
To make this caramel recipe, we start by mixing all the ingredients except the caramels with the XM-12 blender. Once everything is mixed, we put the mixture in a bag along with the caramels. We pack it all.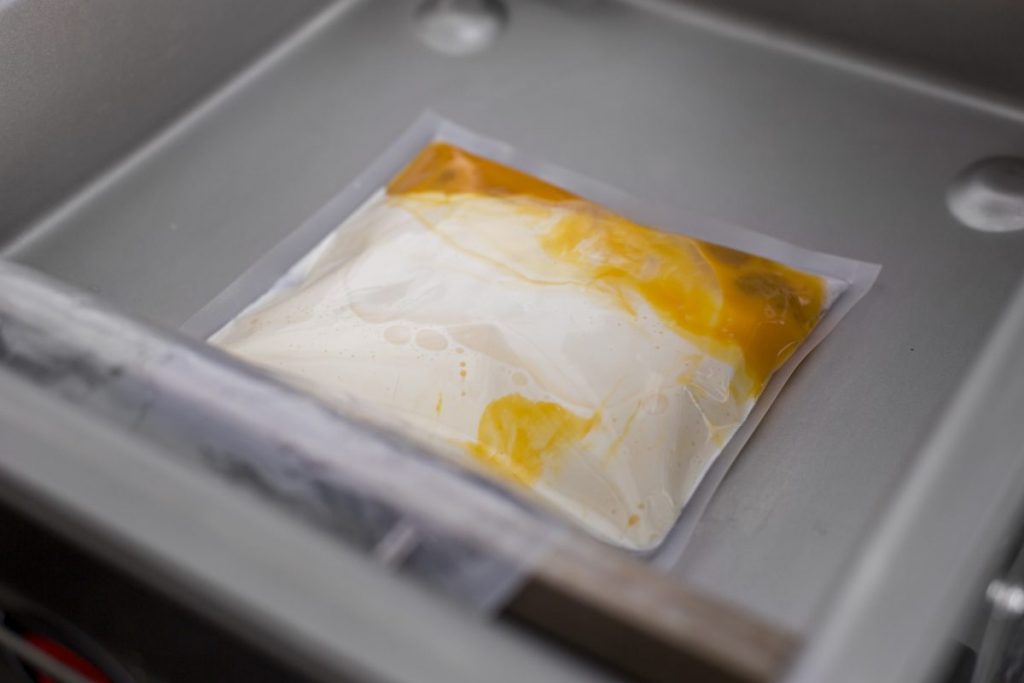 We cook the mixture in the sous-vide cooker at 82 ºC for one hour, shaking the bag every 20 minutes.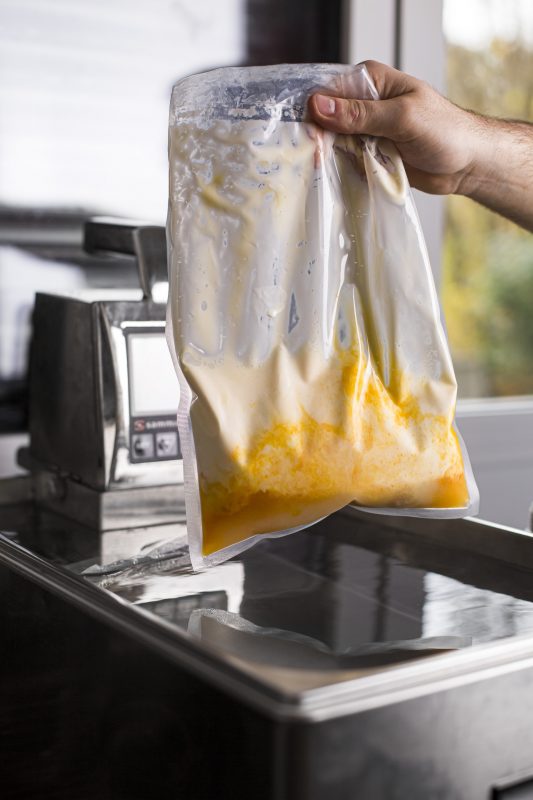 Once the set time has elapsed, we cool the mixture and put it in the sorbet maker until the desired texture is obtained.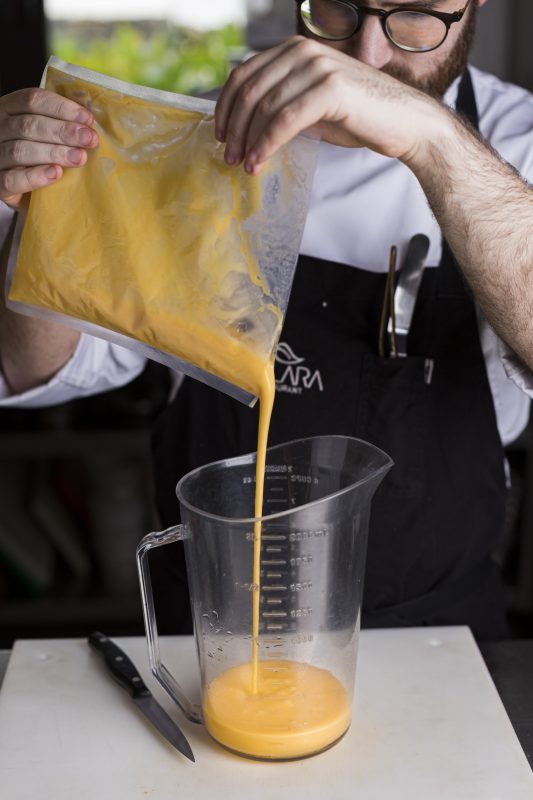 We accompany the ice cream with popcorn, cookies, and some salt crystals.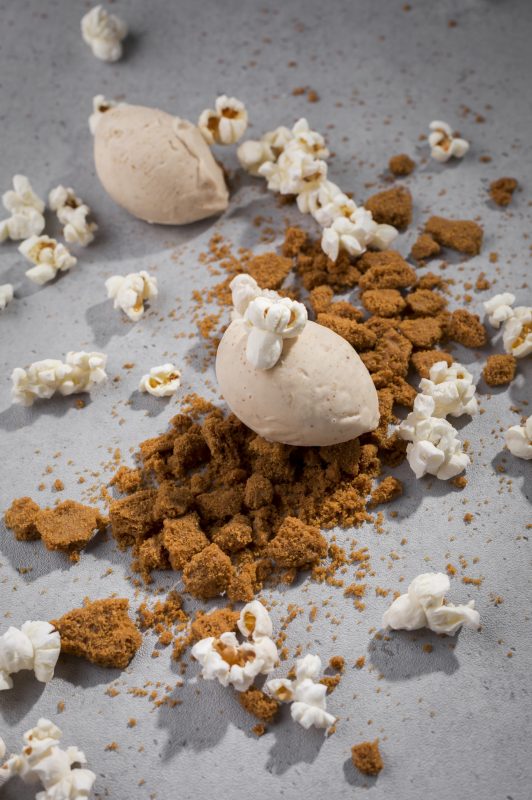 In this recipe, the vacuum helps us make the base without pending on the mixture and also allows us to enhance the aromas.

Notes from the chef