Ingredients:
800 g of potatoes
200 g of melted txuleta grease
10 g of salt
4 g of pepper
Preparation:
To prepare this recipe of millefeuille, we start by peeling the potatoes.
Once the potatoes have been peeled, we laminate the potatoes as thin as possible with the help of a mandoline slicer and put them in a bowl. Add the melted txuleta grease, salt and pepper, and stir well to impregnate all the potatoes.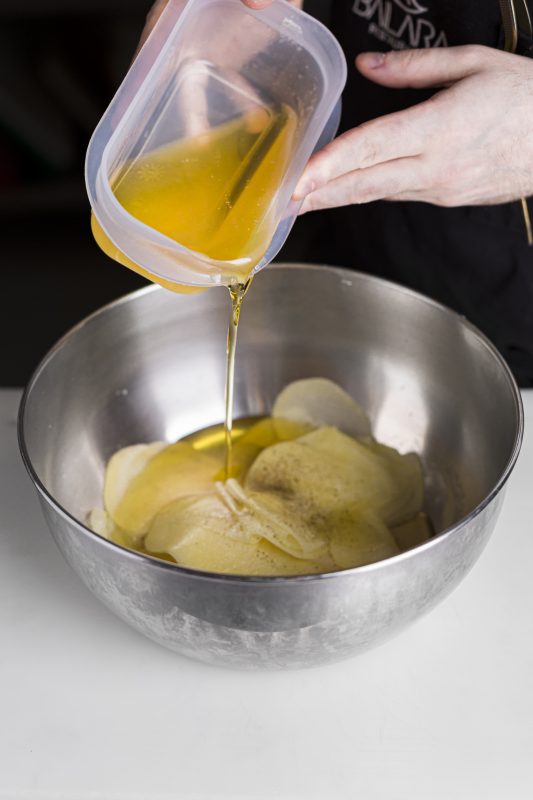 Using non-stick parchment paper, we put layers of potato as regularly as possible while removing the excess. When we have laid out all the potato slices, we put them in the bag and pack it.
Then, cook the bag in the Sous-vide cooker SmartVideat 85 ºC for two hours.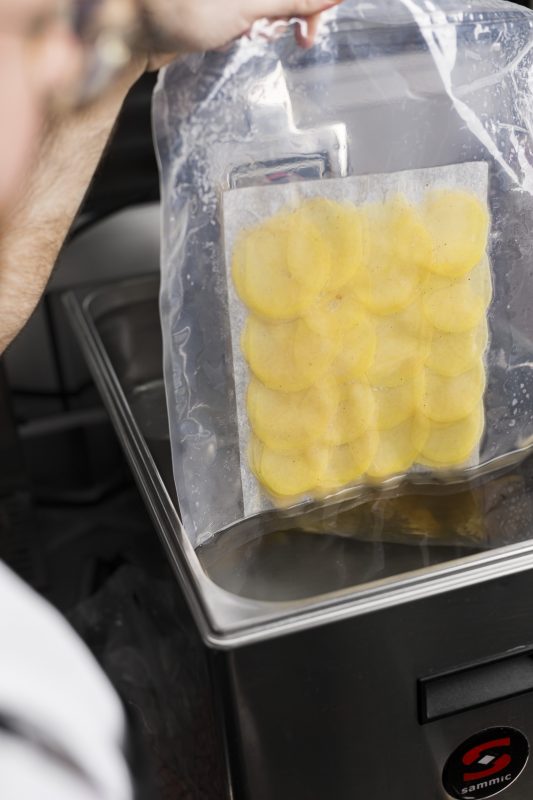 Cool it down and divide it.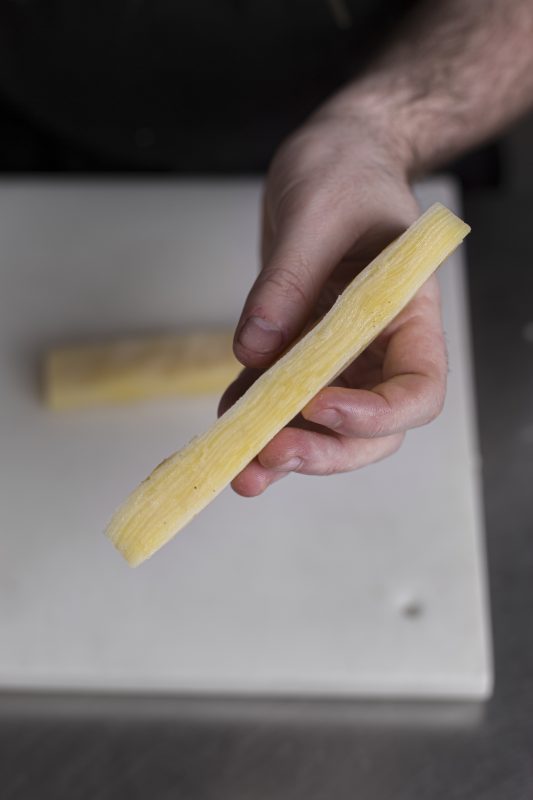 To finish, the potato millefeuille can be browned in the oven or fried.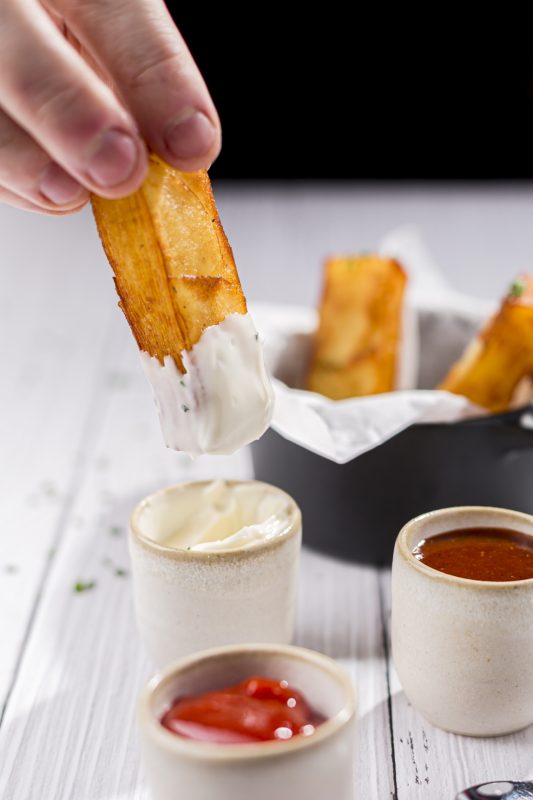 In this recipe, the vacuum helps us compress the potato and extract any possible air bubbles. It also allows us to standardise the cooking.

Notes from the chef