Ingredients:
400 g of foie gras
200 g of buckwheat
4 dried figs
20 g of cider vinegar
50 g of water
Meat juice
Salt
Pepper
Preparation:
To prepare this recipe, we start by toasting the buckwheat in the oven for 8 minutes at 80 ºC until it's browned.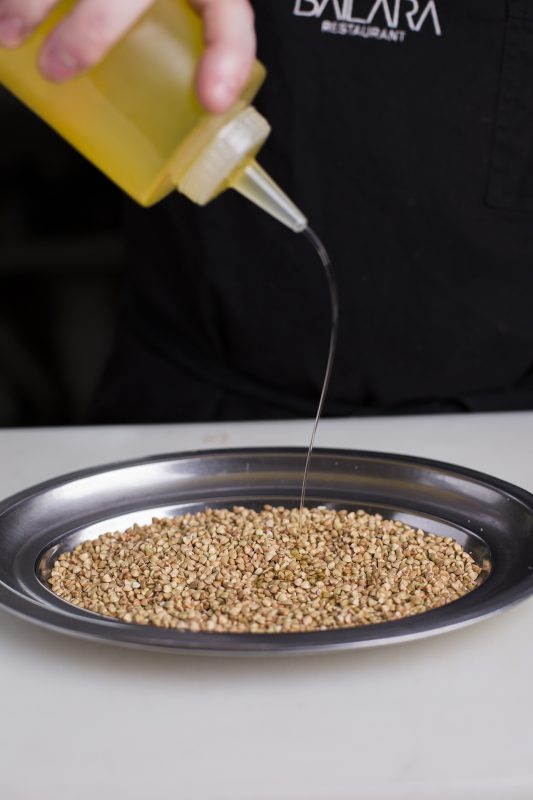 On the other hand, we take a medallion of frozen foie gras, salt and pepper it, and package it. Then, we cook it in the  sous-vide Immersion Circulator SmartVide for 19 minutes at 58 ºC.
We cut the figs and pack them with vinegar and water to soften their sweetness.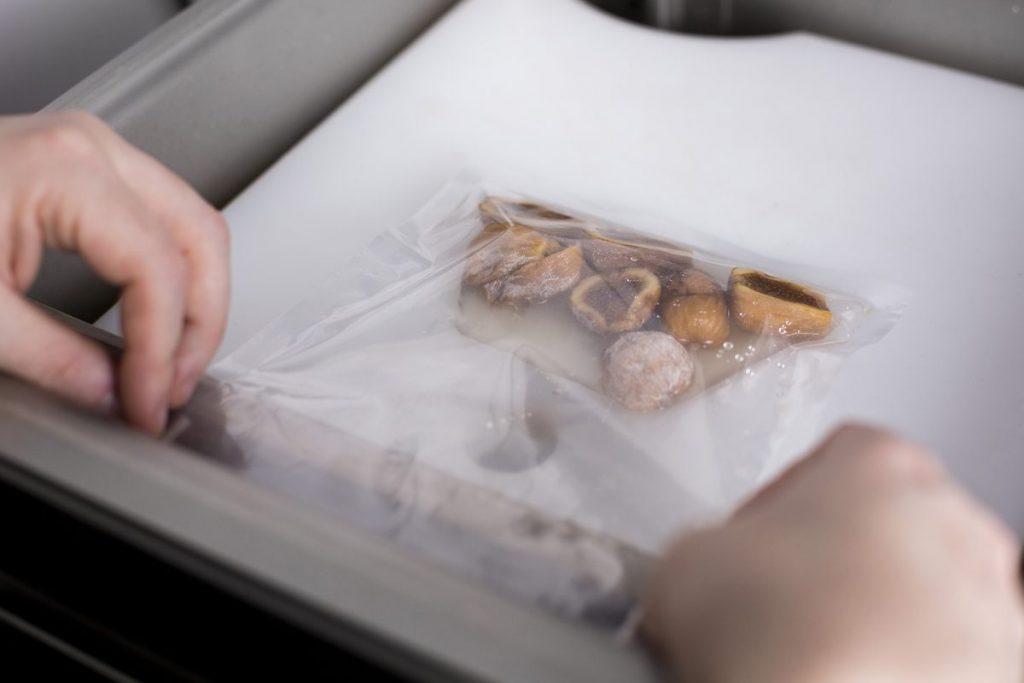 Once the foie has been cooked, we brown it in the salamander or with the torch.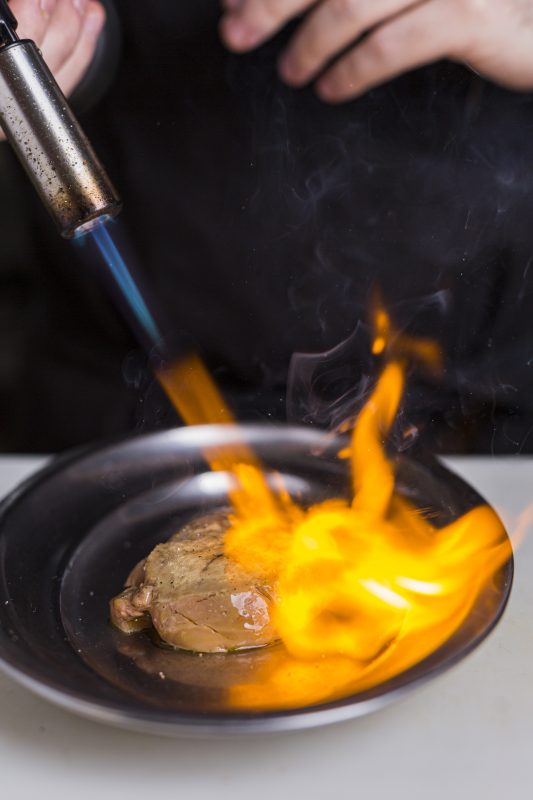 To finish, we put the foie gras, buckwheat, and figs with the sauce.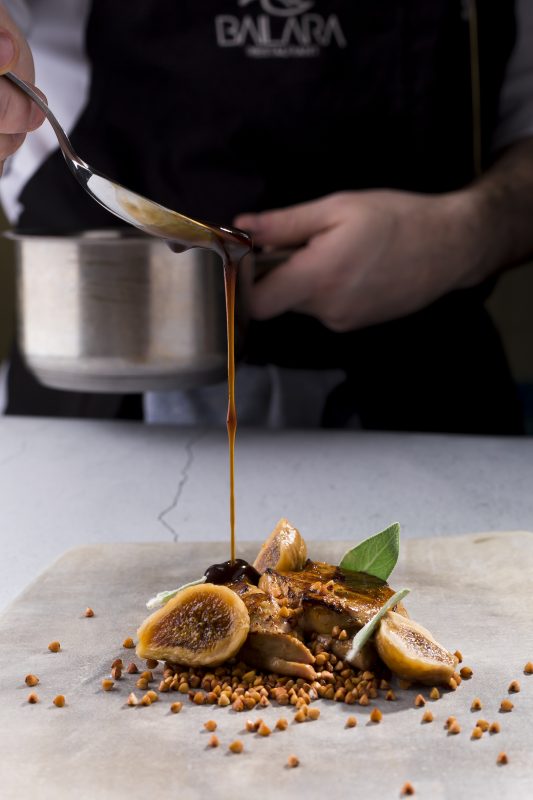 This method of cooking allows us to cook directly from the frozen state, thus avoiding losses. Also, we don't need heat to prepare this recipe, so it is useful for a kitchen without a smoke extractor.

Notes from the chef