Ingredients:
400 g of potato
200 g of carrot
20 g of sweet sherry
10 g of sherry vinegar
Lemon peel
50 g of spring onion
100 g of tuna
10 g of green onion
50 g of red onion
20 g of lemon juice
200 g of mayonnaise
Preparation:
To prepare this salad recipe, we start by cutting the potatoes and carrots into even-sized cubes. We then vacuum-pack the potatoes with a little salt and oil and, in another bag, we pack the carrots.
We cook both bags in the sous-vide cooker SmartVide at 85 ºC, the potatoes for 40 minutes, and the carrots for 30 minutes.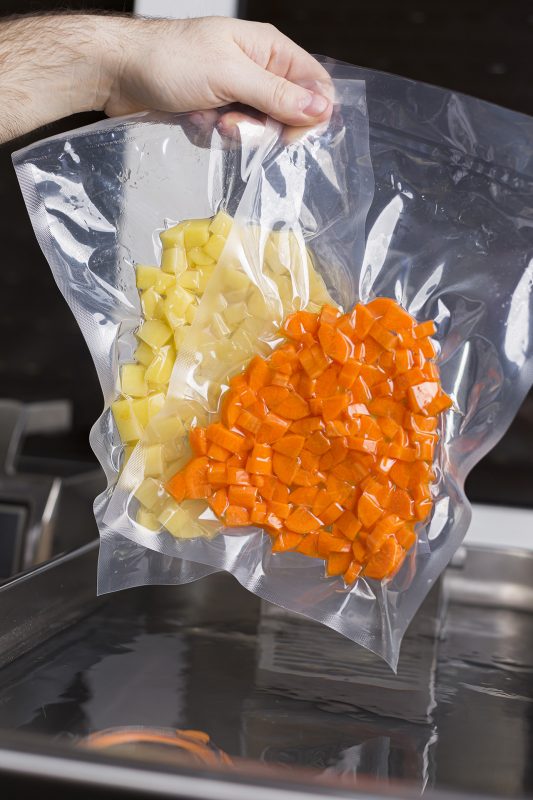 Meanwhile, we pickle the red onion in julienne strips with the lemon juice and vacuum pack it.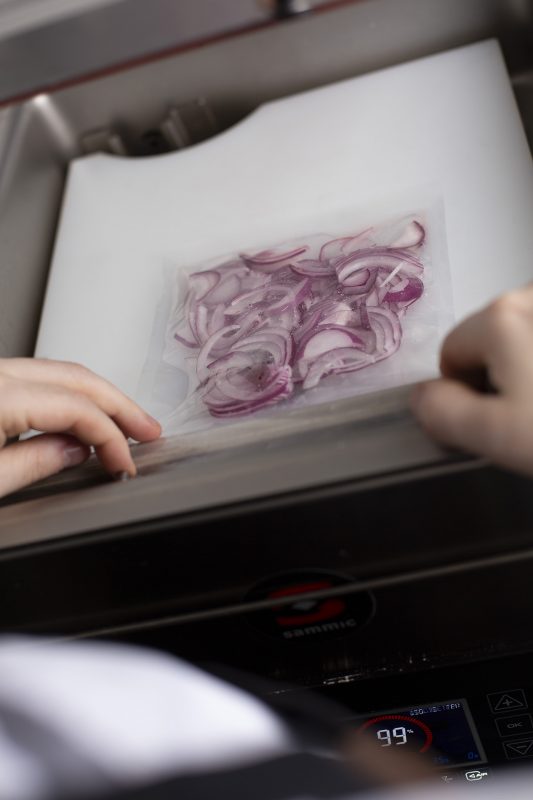 Once all is cooked and cold, we will pack the carrots with a little sherry vinegar, sweet sherry, and lemon skin so that it is pickled as well.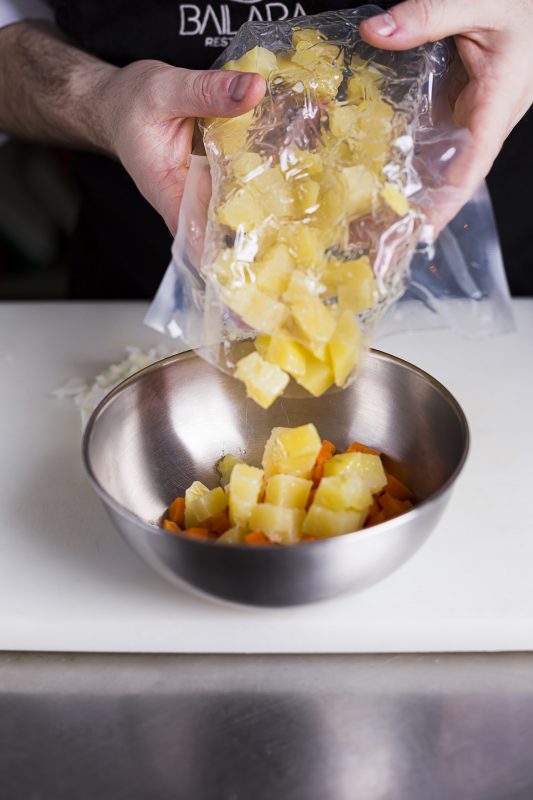 To assemble the salad, mix the potatoes, carrots, green onions, and spring onions in brunoise with the mayonnaise. We finish by putting the tuna and the red onion on top.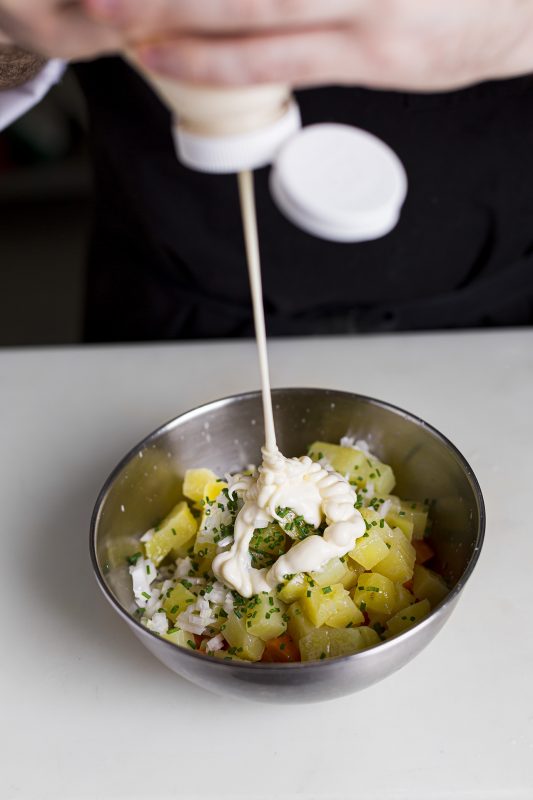 Thanks to the vacuum, in this recipe, flavours can be added to the vegetables. Furthermore, this system would allow this recipe to be cooked in a kitchen without a smoke exhaust.

Notes from the chef