Ingredients:
200 g of bluefin tuna belly
60 g of butter
20 g of gochujang
10 g of soy sauce
30 g of mirin (sweet sake)
100 g of ketchup
10 g of garlic powder
Arugula
Black and white sesame
1 cucumber
Salt
Pepper
Preparation:
To prepare this recipe of bluefin tuna, we begin with the sauce. We put the butter in a pot to melt. When the butter is melted, we add the gochujang, soy sauce, mirin, ketchup, and garlic powder. We reduce the mixture to obtain a slightly thick sauce.
To prepare the tuna belly, we start by salt and peppering it, then packing it.
Then, we cook it in the sous-vide cooker SmartVide at 85 ºC for 13 minutes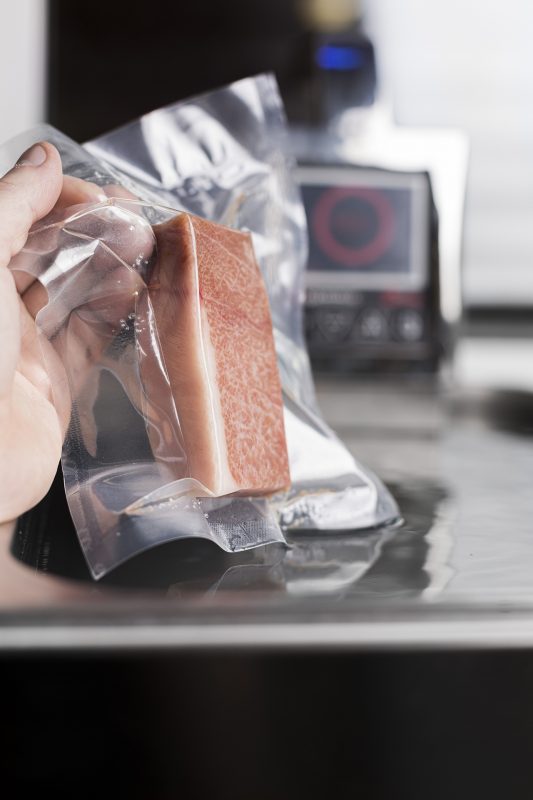 After the cooking, we take the tuna belly out and sear it with a torch to brown it.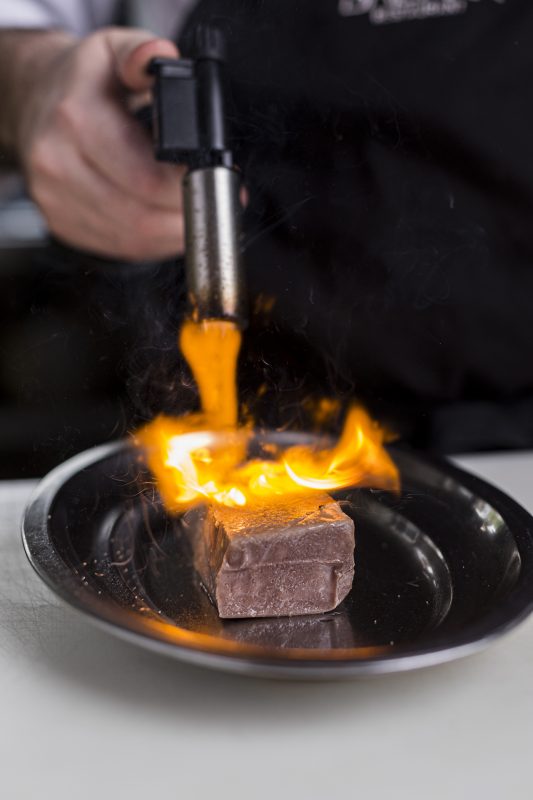 On the other hand, we peel the cucumber and make an arugula salad.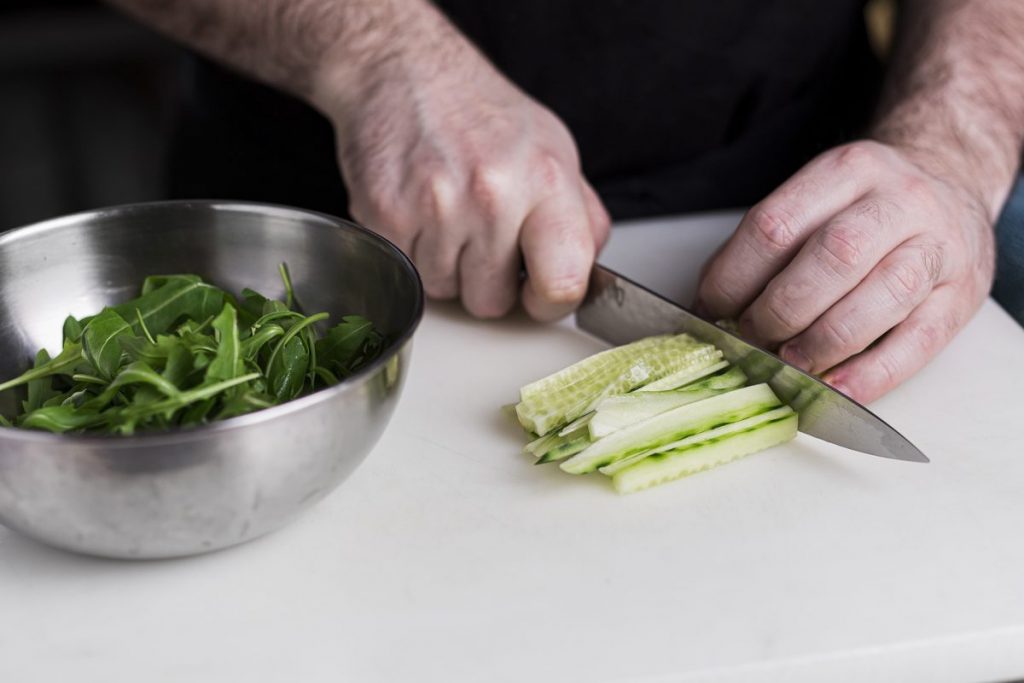 To finish, we prepare the plate with the salad as a base under the tuna and dressed with the sauce. We finish by sprinkling a little sesame seed on the tuna.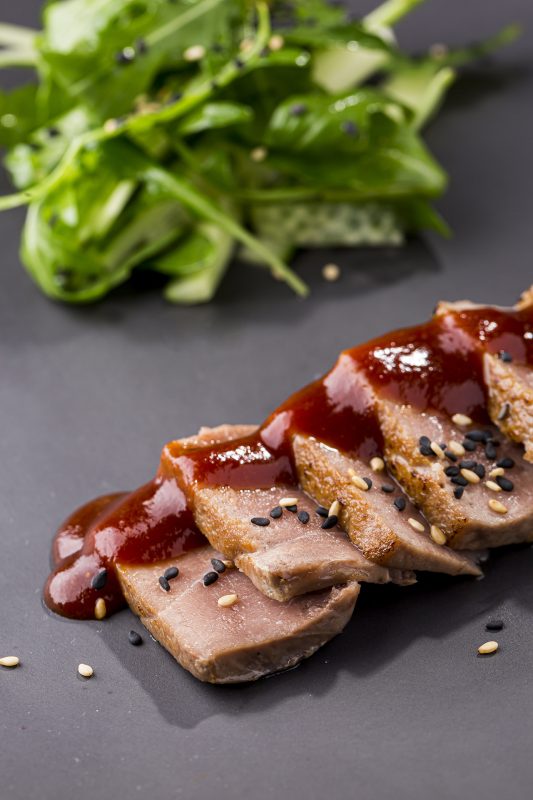 In this recipe for bluefin tuna belly, the vacuum helps us retain all the juices in the tuna, and thus prevent it from passing and becoming dry. It also allows us to standardise the process and, therefore, we will always get the optimal point of the tuna.

Notes from the chef