Ingredients:
One whole rabbit, chopped
One dried chili, chopped
50 ml cider vingar
50 ml sherry
1 tbs paprika
3 garlic cloves
Rosemary
Bay leaf
Thyme
Salt
Pepper
4 leeks
Olive oil
Preparation:
First, season the rabbit. Put it in one bag and add the chile, vinegar, wine, paprika, garlic, rosemary, bay leaf and thyme.
Pack at 100% vacuum and cook for 1 h at 80ºC (176ºF) in the SmartVide.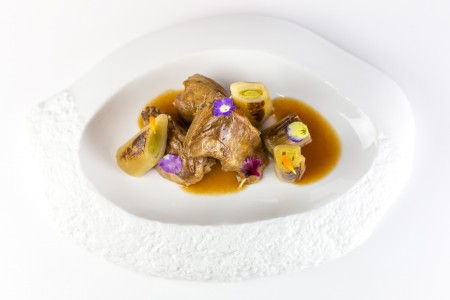 Then chop the leeks, keeping only the white tenderest part. Wash them well and put them in a vacuum bag with salt and a dash of oil. Pack at 100% and cook for 1 h at 80ºC (176ºF).
When the meat is cooked, open the bag and drain the sauce. Drain the sauce into a saucepan to reduce it.
When the leeks are cooked, sear them in a frying pan.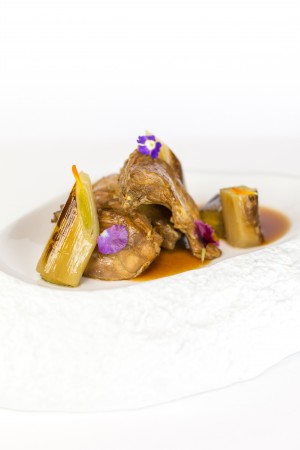 With this recipe, the result of cooking the leeks using the SmartVide technique is spectacular. The leeks are smooth, tender and very juicy.
Other option suggested by the chef is to reduce the temperature of the leeks in iced water, after they have been cooked. Thus, we can set them aside as a garnish for meat, fish or even salads.