Ingredients:
500 g of fresh anchovies
80 g of cider vinegar
20 g of water
150 g of smooth olive oil
20 g of ginger
1 chilli
1 clove of garlic
5 peppercorns
10 g of coriander
Preparation:
Firstly, clean and debone the anchovies. Place them in iced water for 30 minutes.
After 30 minutes, place them on a tray with the vinegar and water, and perform two vacuum cycles by stages in the Sensor Ultra vacuum packing machine at 98%. Then, leave them covered in the chamber for 3 and a half hours.
In the meantime, infuse the oil with the garlic, ginger, chilli and peppercorns and cook at 85ºC in the SmartVide sous vide cooker for one hour. Leave the oil to cool.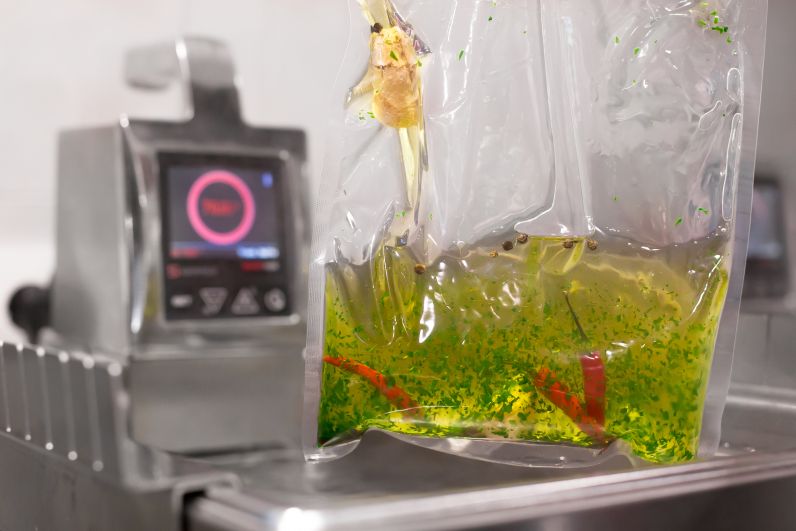 Then, place the drained anchovies on a tray with the oil. Leave for 8 hours in the chamber to ensure that they take on the full flavour of the oil.
Finish with the chopped coriander.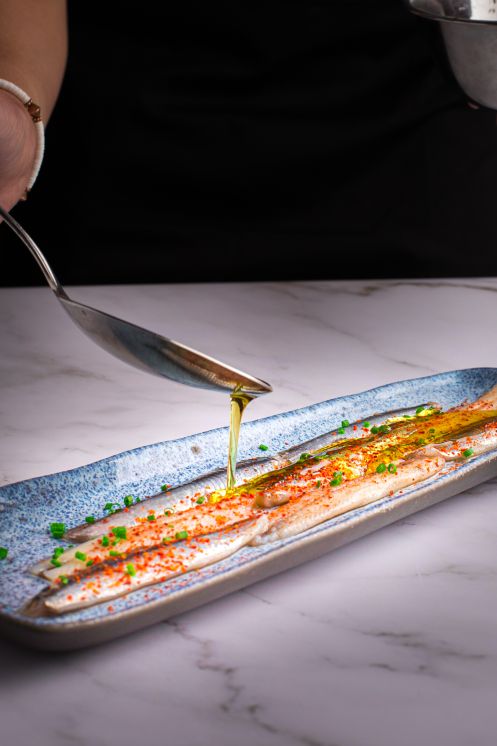 In this recipe, the sous-vide helps to accelerate infusion processes and concentrate the flavours.