Ingredients:
118 ml (4 oz) lime juice
400 g (14 oz) condensed milk
4 egg yolks
150 g (5.3 oz) digestive biscuits
50 g (1.75 oz) brown sugar
50 g (1.75 oz) melted butter
500 g (17 oz) cream
100 g (3.5 oz) powdered sugar
2 tonka beans
2 long peppers
3 g (0.1 oz) nutmeg
Preparation:
For the cream, place the cream with nutmeg, tonka beans, and long peppers in a bag. Cook in the SmartVide for one hour at 65ºC (150ºF). Let cool and set aside.
For the cookie crust, crush the cookies, add the brown sugar and the melted butter and mix until it is able to be compacted. Press into the mold and bake at 180ºC (350ºF) for 8 min. Let cool at room temperature.
For the filling, combine the condensed milk, egg yolks, and lime juice in a bag. Cook the mixture in the SmartVide at 82ºC (180ºF) for 30 minutes. Mix everything in the bag and pour it into the crust. Let cool and set aside.
Finally, whip the cream with some of the powdered sugar and once it is whipped, add the rest until it has stiff peaks. Place the cream on the cool pie and top it off with lime zest.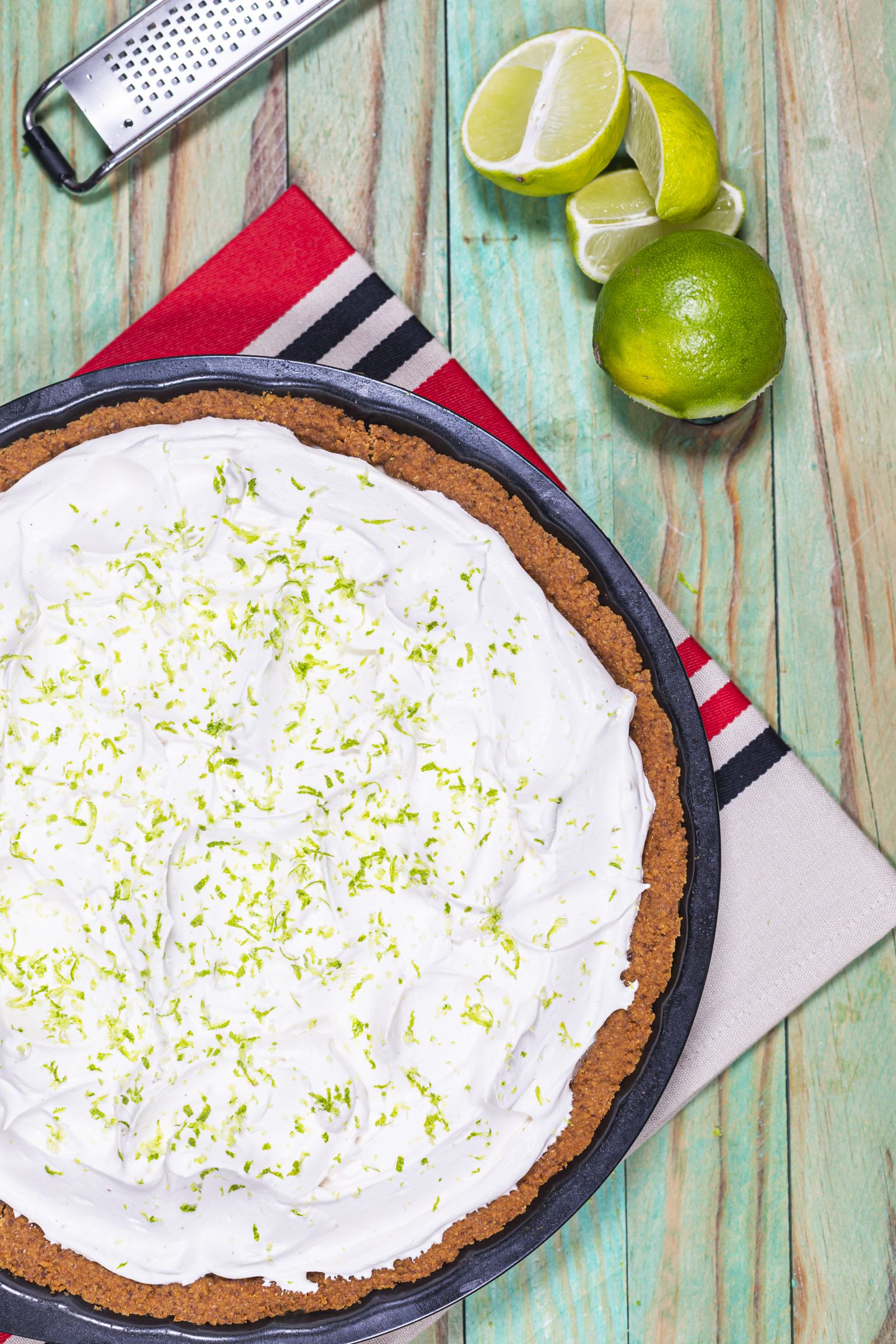 In this recipe, sous-vide cooking helps prepare the filling. Thanks to this technique, we avoid problems like oversetting and we also don't have to constantly watch it. It also helps the cream to absorb all the aromas and notes that are extracted from the spices.