Ingredients:
For the caramel
For the coffe flan
3 eggs
300 g of milk
50 g of condensed milk
20 g of instant coffee
60 g of sugar
For the foam
30 g of instant coffee
60 g of water
15 g of icing sugar
Preparation:
To start, make a dry caramel with the 100 g of sugar and place some caramel in the bottom of the jars.
Then, mix the eggs, the milk, the condensed milk, 20 g of instant coffee and the sugar, blending well with the XM-12 hand blender.
Fill 3/4 of the jars with the mixture (leaving room to add the foam) and cook in the sous vide cooker SmartVide at 83ºC for 25 minutes. After 25 minutes, take out the jars and leave to cool.
For the foam, place the icing sugar, the 30 g of instant coffee and the 60 g of water into a tall container and, with the help of the XM-12 blender, make the coffee foam.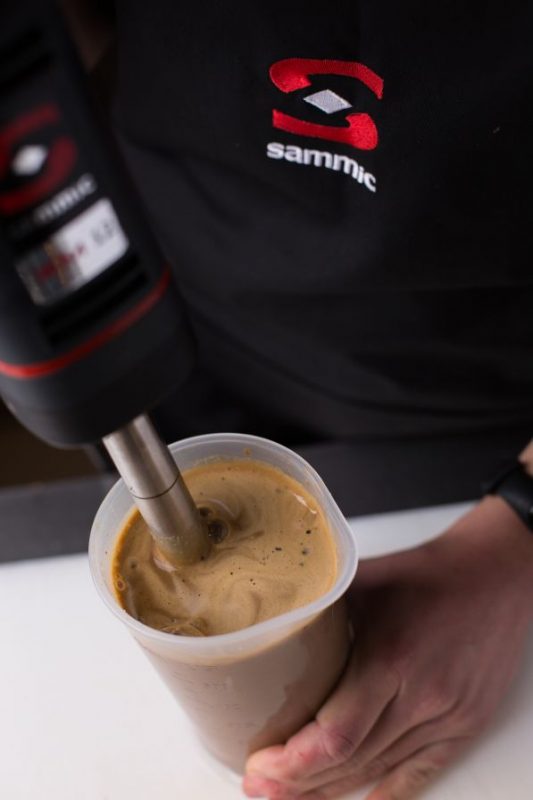 To finish, place the coffee foam on the open jar.
Coffe flan with coffee foam
In this recipe, the sous-vide makes it possible to standardise the recipe, control the texture and enhance the flavours.