Cheesecake is an old recipe that is popular all over the world. The books of Ancient Greece and Rome already included writings about this delicious dessert, however, the first recipe recorded as we know it today dates from 1390. It was included in an English cookery book, so we can say that cheesecake is an English invention.
Ingredients:
450g of cream cheese (e.g. Philadelphia)
100g sugar
2g salt
130g egg (3 whole eggs)
Vanilla and lemon peel
130g whipping cream (35% fat)
Preparation: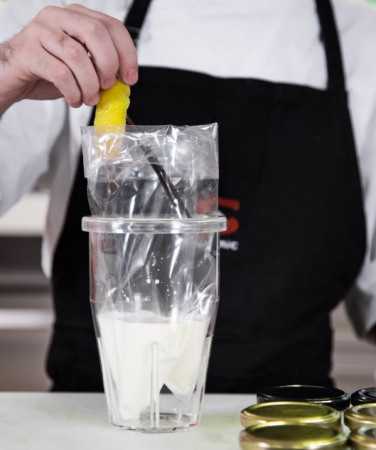 To make this cheesecake, first infuse the cream with the vanilla and lemon peel in the SmartVide at 80°C for one hour. Meanwhile, cream together the cheese, salt, eggs and sugar. Once the cream is infused, add it to the mixture and strain it.
Fill the jars to three quarters of their volume with the resulting mixture and close them loosely. Carefully, put the jars into the SmartVide and cook them at 80ºC for 90 minutes.
Finally, remove the jars and let them cool. Then, decorate them to your liking and enjoy!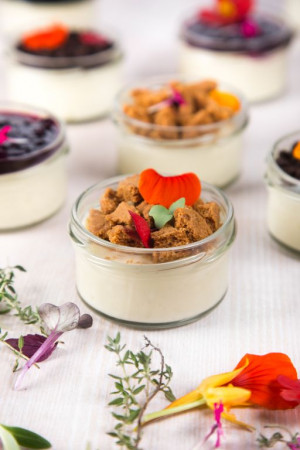 By making your cheesecake in the SmartVide, you have absolute control of the temperature and that allows you to get the same result every time. Also, because it's pasteurised, it's very easy to store.