Ingredients:
300 g of Brussels sprouts
30 g of virgin olive oil
Juice of a lime
50 g of mirin (sweet sake)
10 g of sugar
10 g of cider vinegar
3 Basque chilli peppers
1 garlic clove
Coriander
Salt
Pepper
Preparation:
To prepare this recipe for Brussels sprouts with vinaigrette, we start by cleaning the sprouts and removing the outer layers, if necessary.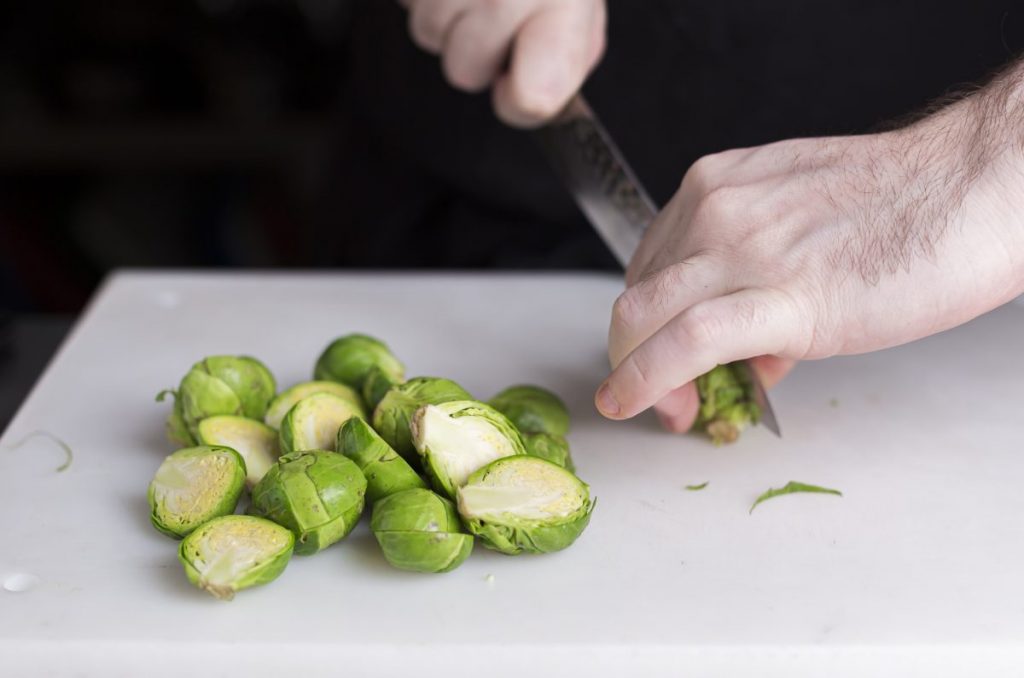 We pack them with oil and salt and cook everything in the sous-vide cooker SmartVide at 83 ºC for 40 minutes.
While cooking the sprouts, we make the vinaigrette by mixing the mirin (sweet sake), sugar, chillies in slices, vinegar, chopped garlic, salt, and a shot of olive oil.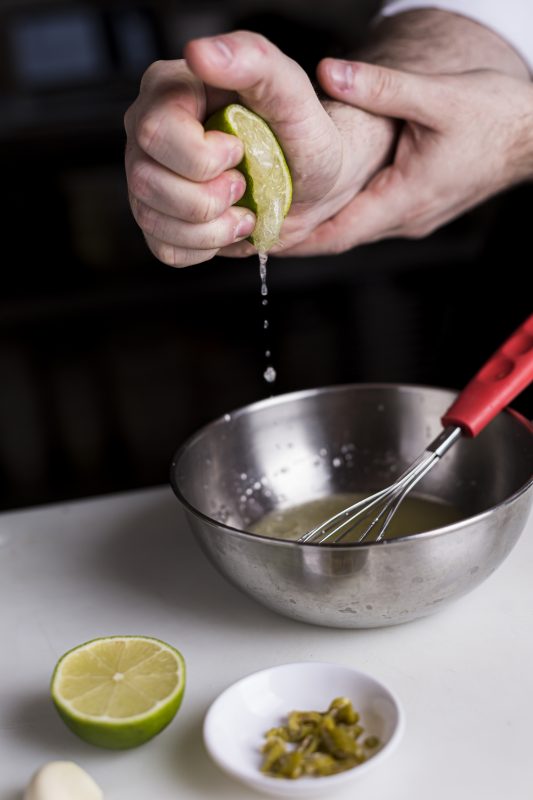 Once the sprouts are cooked, we bake them at 200 ºC, moving them from time to time until they are browned a little.
We finish by dressing with the vinaigrette and chopped coriander. Brussels sprouts with vinaigrette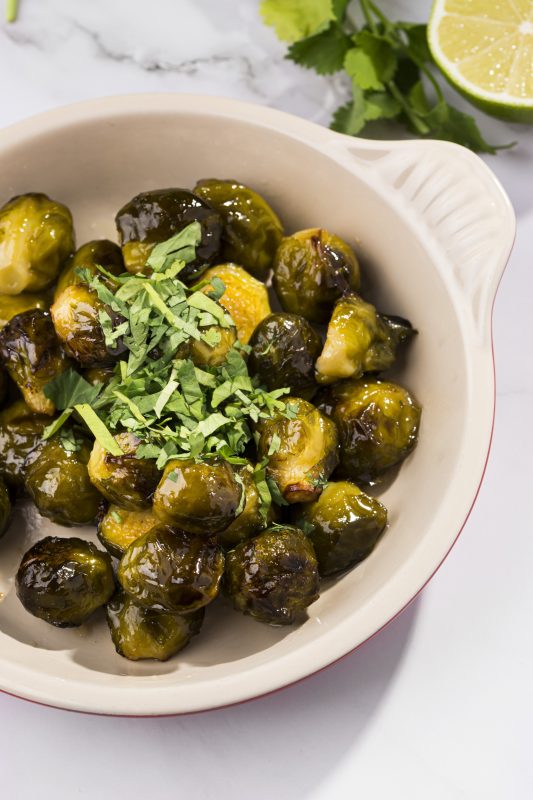 The vacuum allows us to standardise and portion this recipe and have easy and portioned side dishes for the moment of service.

Notes from the chef