According to our chef Enrique Fleischmann, this is one of the most requested dishes by his restaurant staff because it is easy to prepare and tastes great.
Cooking this recipe by vacuum maintains the texture of the ribs and also offers the possibility of keeping them for longer and in optimal hygiene conditions.
Ingredients:
1 x 1 kg rack of ribs
100 ml Coca Cola
125 g ketchup
50 g honey
15 g Sriracha sauce
2 g mixed herbs
10 g soy sauce
1 g curry
Juice of half a lemon
15 g Dijon mustard
3 g chopped garlic
1 roast potato
Preparation:
Place all the ingredients together except potatoes, in a vacuum bag 100%, seasoning the ribs well on both sides. Bake for 24 hours at 67°C in the Smartvide.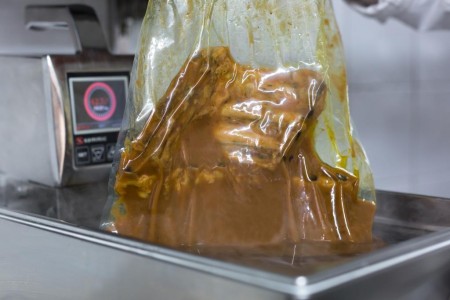 Drain and set aside half of the sauce, and use the other half to glaze the ribs in the oven at 200ºC.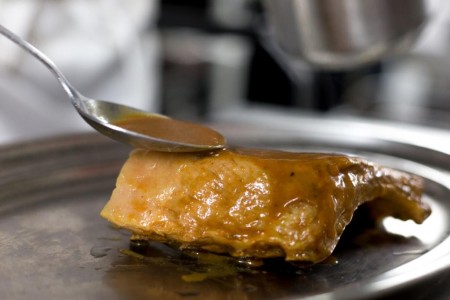 Roast the potatoes in the oven at 180°C for 1h 15 min, cut into slices and fry in a pan with a little oil.
Finally, place the glazed ribs on a plate, served with fries and dressed with the remaining juice in front of the diner.