Yesterday, May 23, the Croatian television program 3,2,1 Kuhaj – the Croatian MasterChef – had a very special chapter; it was the day of sous-vide cooking. Therefore, the Reality Show participants, who are on the verge of the grand finale, had to cook with the sous-vide cooking technique for the jury. For this, the RTL television channel equipped the participants with our inmersion circulator SmartVide 8 and our packing machines Sensor Ultra.
In addition, being an unknown cooking technique for almost all the participants of the reality show, the producers invited "the best academics in the cooking technique sous vide" to help and advise the contestants. And who would these chefs be? They could not be other than our Chefs Ambassadors Dragan Jovanović and Giuseppe Pette who, during the entire chapter, were in charge of guiding the participants.
At the end of the program, the participants were very surprised and excited about this technique, with which they obtained varied results.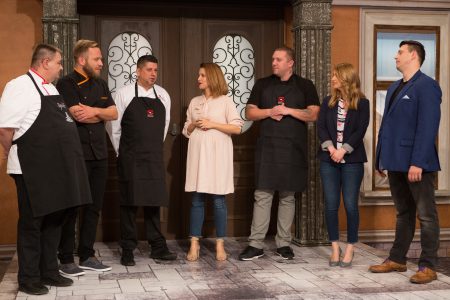 Pictures: www.321kuhaj.rtl.hr