Ingredients:
200 g large cherries
20 g white sugar
5 g balsamic vinegar
5 g Kirsch (cherry brandy)
Black pepper
Yogurt ice cream
Preparation: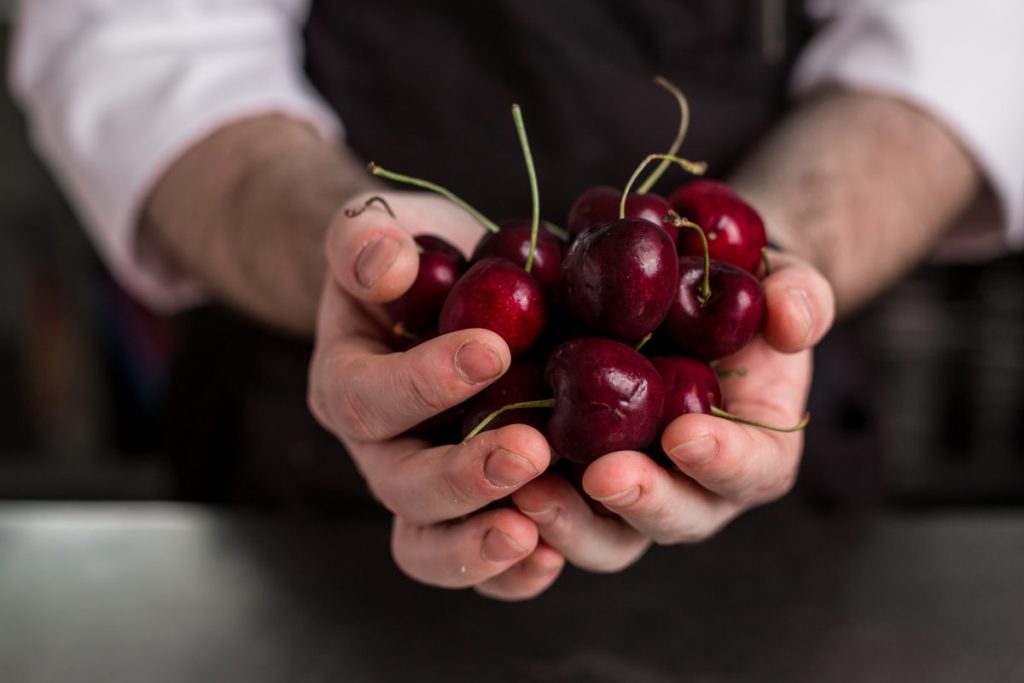 To make this recipe for macerated cherries, first dissolve the sugar in the liquids. Then, cut the cherries in half and, using a pitter, remove the stone.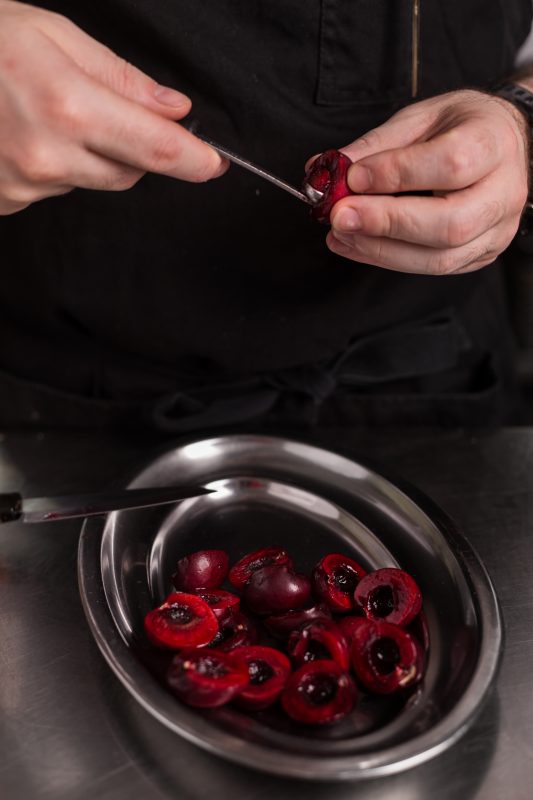 After pitting them, pack the cherries with the liquids in two bags. Leave one bag to rest for 3 hours and cook the other in the SmartVide sous-vide cooker for 15 minutes at 80 degrees.
After 15 minutes, put the cherries in ice water to cool them.
To serve, place the ice cream, the cherries and a little of the maceration juice on the sides. Finish by grinding a little black pepper.
Macerated cherries with yoghurt ice cream