Ingredients:
1 tin of duck confit
100 g duck gravy
60 g of rocket
Oil
Vinegar
Salt
Preparation:
To prepare this duck confit ingot recipe, start by preparing the duck confit. To do this, cook it in the sous-vide SmartVide cooker for 30 minutes (it could be more or less depending on the size and thickness of the piece) at 60 ºC.
Once the confit has been prepared, remove it from the vacuum bag and crumble it.
Then place it on a tray lined with greaseproof paper and press down with another tray. Vacuum pack the tray at 99% and cool.
Once cooled, remove the duck confit and cut it into ingots.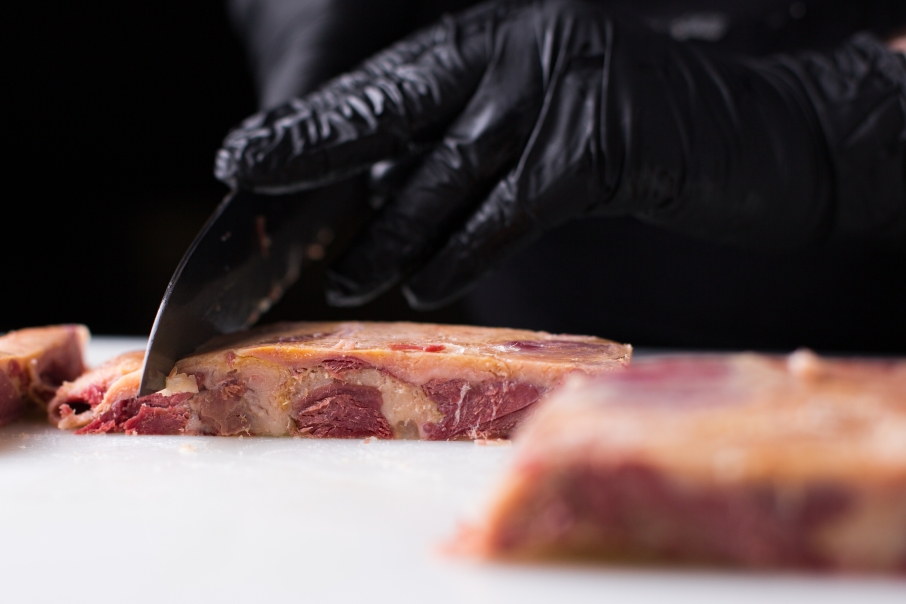 Sear the duck confit in a frying pan and finish it in the oven.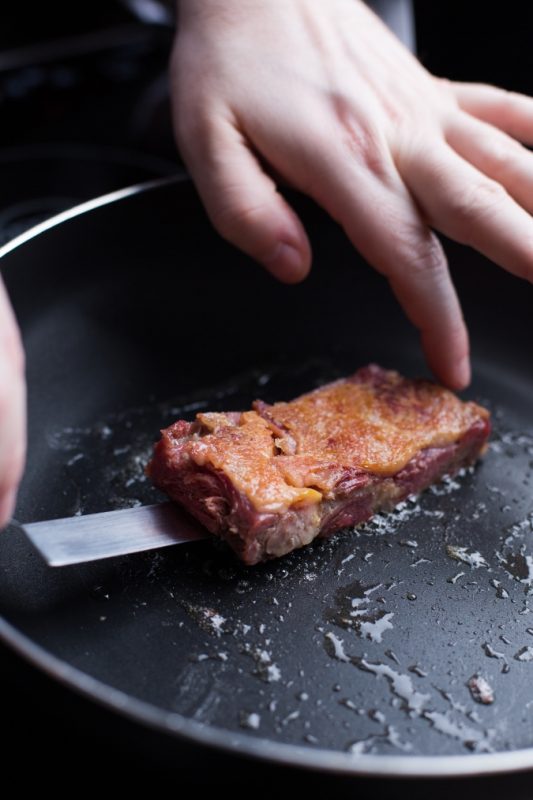 To serve, accompany it with rocket salad and duck gravy.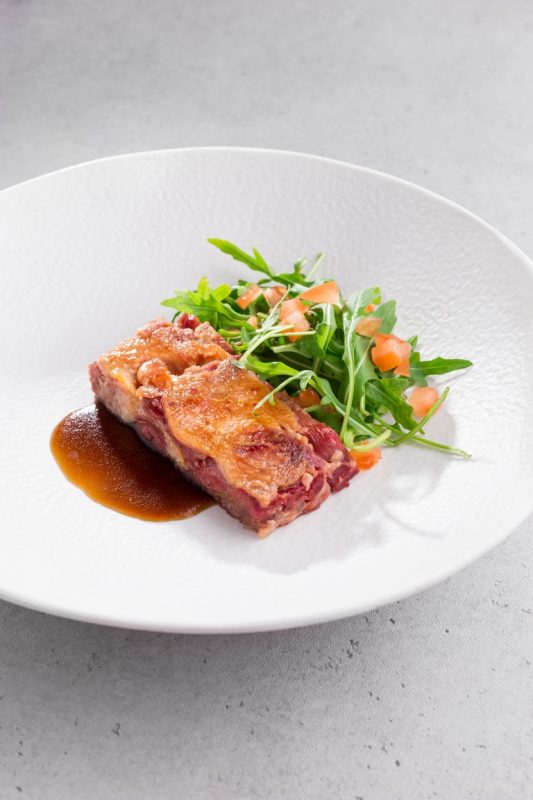 In this recipe, the sous-vide technique helps make the ingot more compact and therefore more resistant to marking.

Notes from the chef