Ingredients:
600 g of pork ribs
1 l of water
20 g of salt
50 g of olive oil
300 g of onion
80 g of garlic
6 g of salt
220 g of peeled tomato
120 g of soy sauce
60 g of sugar
10 g dried oregano
120 g of sherry vinegar
25 g of pasilla chile
12 g dried ancho chile
Preparation:
To prepare this marinated pork rib recipe, we start by preparing a brine with water and salt.
Once the brine is prepared, add the pork ribs to the brine on a tray and vacuum pack in a packaging machine at 98%, with a 30 minute pause.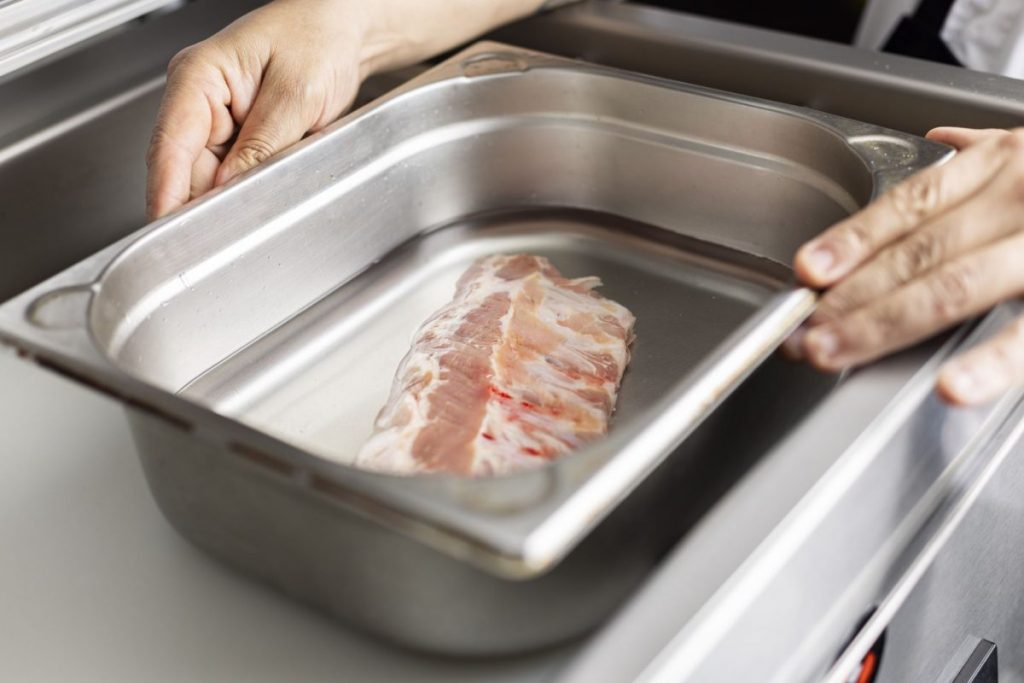 Hydrate the chilies.
Julienne the onion and the garlic and fry on a high heat. Deglaze the onion and the garlic with vinegar and the soy sauce. Add the tomatoes, the spices, the sugar and the chilies and cook on a medium heat for 30 minutes.
Grind the mixture, strain and keep cold.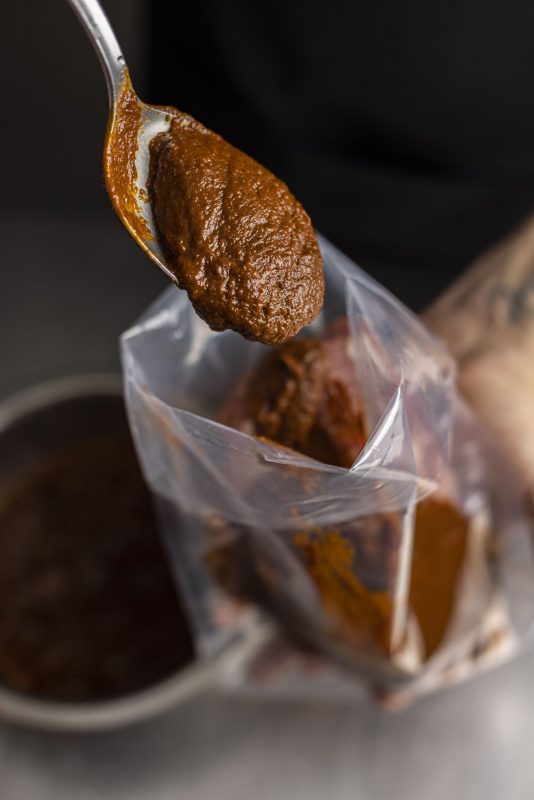 Remove the ribs from the brine, dry them and place them in the bag with the pasilla chile marinade, dried chile ancho and spices. Vacuum pack at 99% and cook in the SmartVide sous-vide cooker at 75°C for 16 hours.
Finally, set aside the marinated pork ribs until ready for use.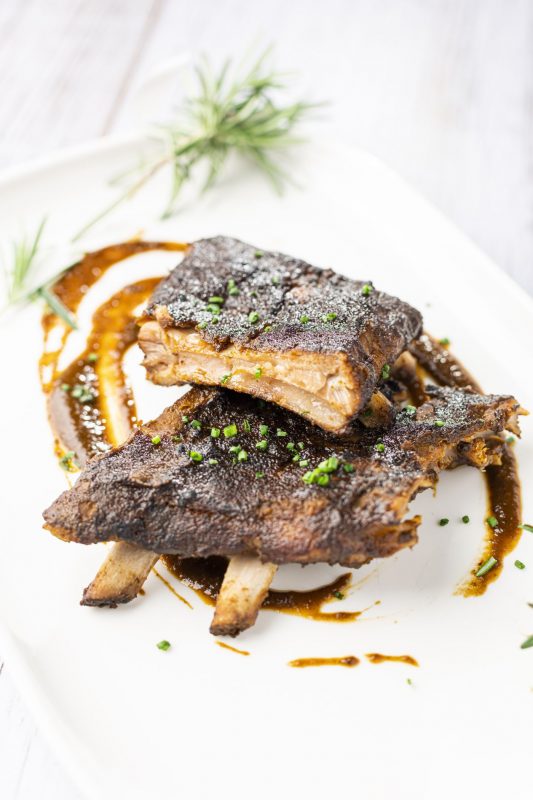 To regenerate the ribs, it is recommended to place them in a SmartVide cooker at 70°C for 25 minutes. When serving, brush the ribs with more marinade and brown in the salamander until they are golden.

Chef 's notes