Ingredients:
1 beef gizzard
200 ml of dark beef stock
50 ml of oloroso sherry
50 g of shallots
Preparation:
To prepare this glazed beef gizzard, start by cleaning the gizzard. To remove all the impurities, place it in iced water for 2 hours. Once purged, blanch for 5 minutes and leave to cool in iced water to remove the skin.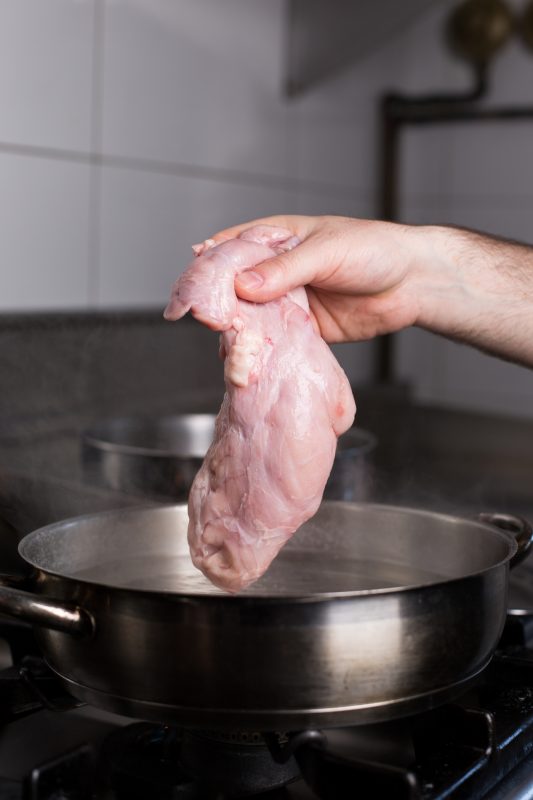 Once cool and peeled, vacuum pack with the beef stock and the oloroso sherry. Then, cook the mixture in the SmartVide sous-vide cooker at 85ºC for 2 hours.
After 2 hours, remove and sauté until the sauce has reduced. Add the shallots to cook them.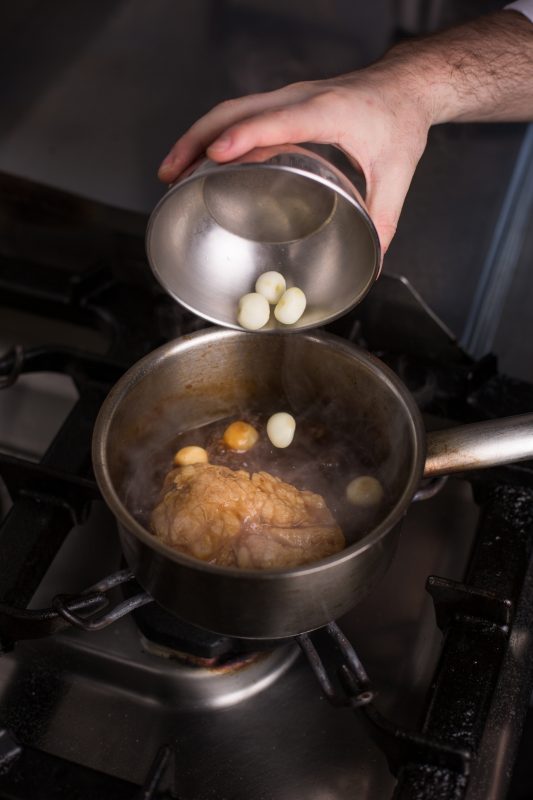 After having reduced the sauce down to a demi-glace, remove the gizzard and cut as desired. To serve, place on a plate and glaze with the sauce and shallots.