Ingredients:
150 g parboiled rice
200 g of milk
150 g of coconut milk
50 g of cream
4 g of cinnamon
Caramelising sugar
Preparation:
To prepare this recipe, begin by adding all the ingredients in a bag.
Vacuum pack and cook the mixture in the SmartVide sous-vide cooker at 85°C for 3 hours. After 3 hours, cool.
Once cooled, remove the mixture from the bag and mix well to achieve a homogeneous mixture.
To serve, the rice pudding can be warm or cold.
Finally, place the rice pudding in a bowl or on a plate and caramelise it with a blowtorch.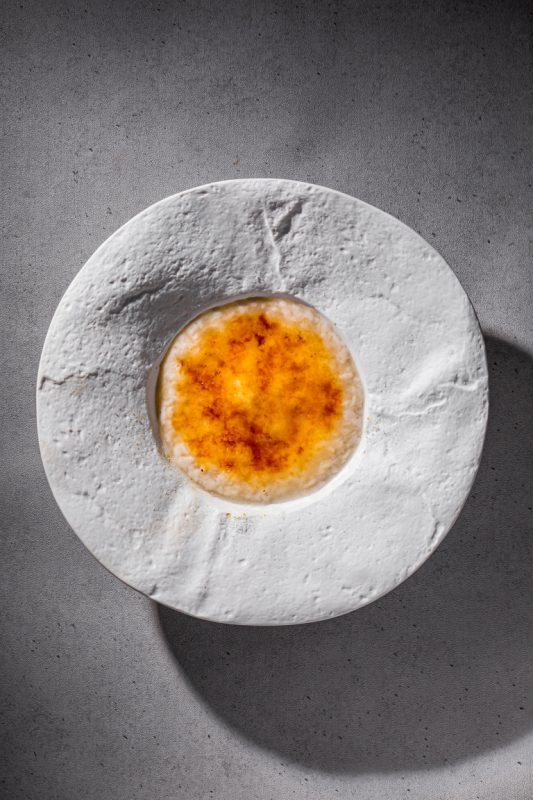 In this recipe, the vacuum cooking technique helps to obtain a standardised product, with more marked aromas and nuances.

Notes from the chef